The RBdigital Magazine collection has moved to the OverDrive platform and the Libby app.
Browse, borrow, and enjoy all the same great magazines, and more in OverDrive magazines or on Libby.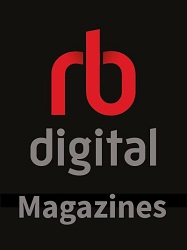 Hundreds of eMagazines including many popular New Zealand titles on wide range of subjects.
RBdigital Magazines covers all areas of human interest including technology, art, style, politics, travel and more. We have everything from the Economist, Vogue (UK) and New Scientist to OK!, Hello and The NZ Listener. The eMagazines are full digital versions of the current print editions, including editorial content, graphics and advertising.
Use at a library or enter your library card and password / PIN