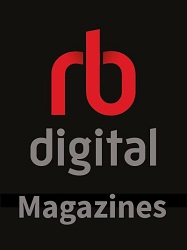 Hundreds of eMagazines including many popular New Zealand titles on wide range of subjects.
Key features
RBdigital Magazines covers all areas of human interest including technology, art, style, politics, travel and more. We have everything from the Economist, British Vogue and New Scientist to OK!, Hello and The NZ Listener. The eMagazines are full digital versions of the current print editions, including editorial content, graphics and advertising.
Magazine titles
Alphabetical list of titles [228KB PDF]
Alphabetical list of titles by country of origin [227KB PDF]
Recently added titles [100KB PDF]
Titles sorted by genre [220KB PDF]
Please note: Some magazines cease to be available through RBdigital due to publishers decisions. Please check our catalogue record to see if back issues are available.
Use at a library or enter your library card and password / PIN