The City 2 Surf is being held on Sunday 19 March 2017. This annual run has been held since the 1970s, attracting large crowds. Pioneering ultra-distance runner Don Cameron – who ran from Sydney to Melbourne in 11 days to promote the 1974 Commonwealth Games – played a key role in establishing the event.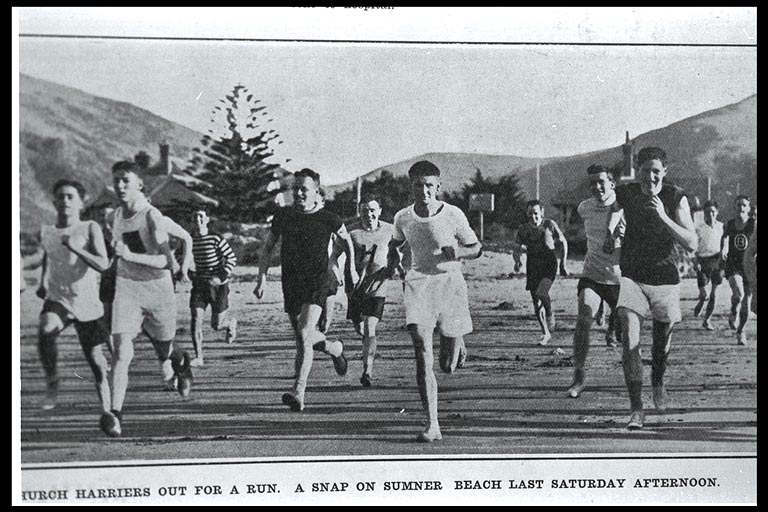 Does the City 2 Surf inspire you to get into running? We have lots of resources to help you.
Running resources
Read about some inspiring New Zealand runners and coaches including:
Regular running events are held throughout the year including the Shoe Clinic Asics 5K series around Hagley Park and the annual Christchurch Airport Marathon, which takes place on the Sunday of Queen's Birthday Weekend and is a celebration of running and walking, for competition and for personal fitness challenges.
There are many paths and tracks around the city – favourite venues for running in Christchurch include Hagley Park, Bottle Lake Forest, Victoria Park and the Port Hills. Christchurch also has a range of walking programmes and walkways.
Commonwealth Games 1974
The 1974 Commonwealth Games in Christchurch featured a feast of famous runners. The main venue was QEII Park, purpose built for the Games. New Zealander Dick Tayler won the 10,000 metre race on the opening day. Don Quarrie from Jamaica blasted the competition away with two sprint titles.
On the closing day Tanzania's Filbert Bayi won the 1500 metres after an epic battle with New Zealand's John Walker – both men broke the world record. The national records of five countries Tanzania, Kenya, Australia, Great Britain and New Zealand – were all broken in this race.