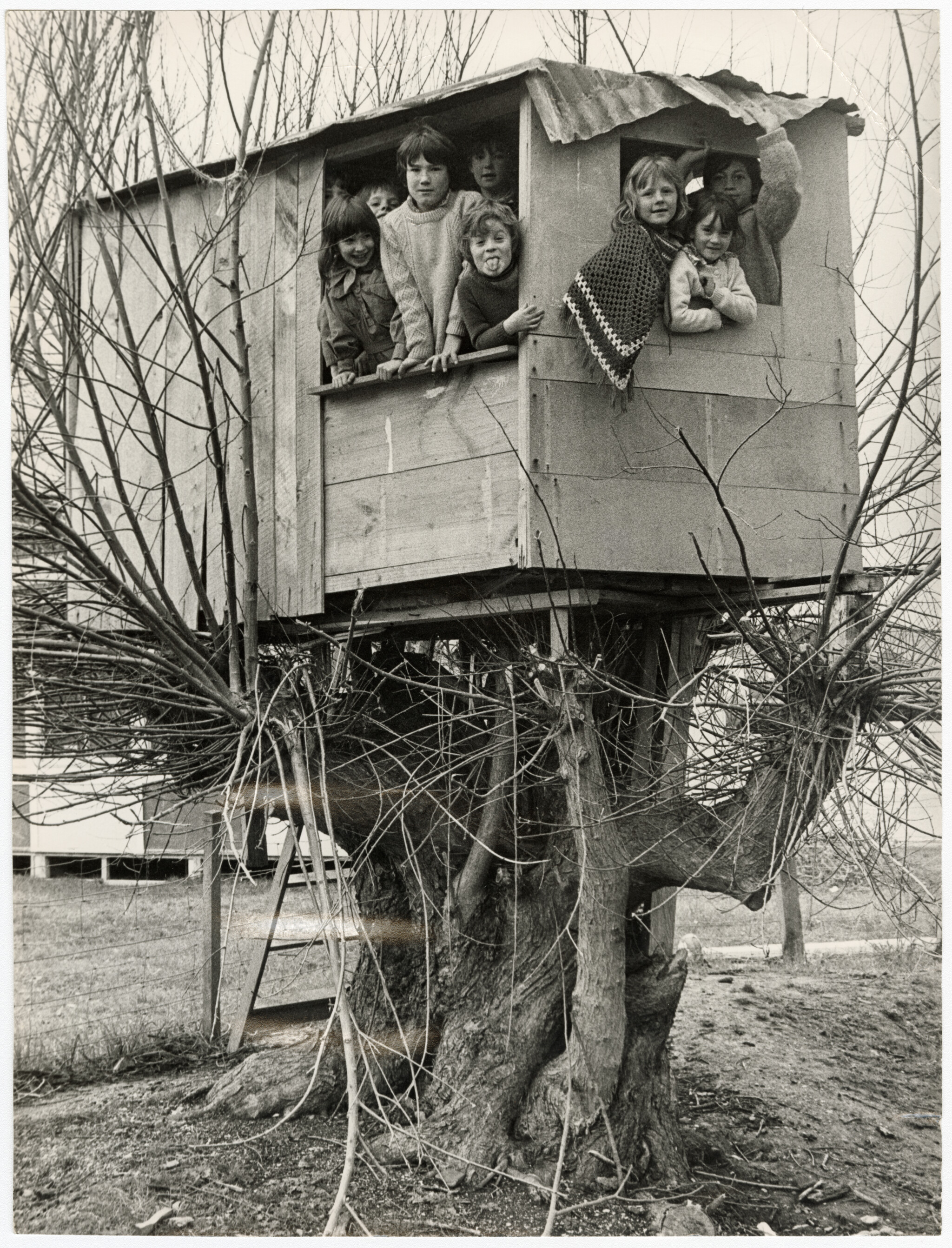 Duvauchelle School pupils in their tree fort which was built for them by the army. 7 September 1976.
Duvauchelle Primary School was established in 1860. In 1976, the principal of the school, David Cox, organised for eight soldiers from the No. 2 Support Company based at Burnham Military Camp to build a playground for the pupils. Designed by David Cox, the playground consisted of a tree house, rope walks, see saws and a sandbag fort. It was proof tested by two soldiers.
Do you have any photographs of Duvauchelle Primary School? If so, feel free to contribute to our collection.
The Discovery Wall is a large interactive exhibition which allows several people to simultaneously explore images and stories of the history of the people and places of Christchurch. It is viewable on the ground floor of Tūranga, 60 Cathedral Square, Christchurch, New Zealand or on the Mobile Discovery Wall. Images displayed on the Wall can also be found on the Discovery Wall website.
More information