March is our month to focus on family times. Browse events and resources that cater for young and old.
Big Bargain Book Sale
Our annual book bonanza will be held at the Pioneer Recreation and Sport Centre in Spreydon. Mark the dates pronto!
Friday 20 March 2015, 9:00am - 7:00pm
Saturday 21 March 2015, 9:00am - 4:00pm
Te Matatini Kapa Haka Festival
Every two years, Te Matatini organises the Te Matatini National Kapa Haka Festival, where top kapa haka teams from New Zealand and Australia compete for the honour of being crowned the best of the best. From 4 to 8 March 2015, Te Matatini will be hosted by the Waitaha rohe at Hagley Park (North), Christchurch.
Find out more about kapa haka.
March events
Stuff for all ages
Babytimes and Storytimes at your local library are a great way to enjoy music, stories and rhymes with preschoolers.
Getting ready for school? Learning parties and our Ready for reading packs help get you and the kids sorted for this big adventure.
We also offer tailored services for older adults.
New for kids
Subscribe to our Picture Books and Kids newsletters to get an email about the latest books. You can also check out our monthly New Titles for CDs, DVDs, fiction and picture books.
EResources for kids
Kids' eResources include:
OverDrive for kids
Free eB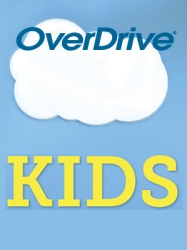 ook and downloadable eAudiobook collection containing thousands of fiction and nonfiction titles for children.
Busythings Colourful, quirky, and fun games and activities designed to entertain and educate 3 to 7 year olds.
What's on in March
Browse our Internet Gateway listing of events.
What happened in March
Our timeline of historic Christchurch events.
Get the latest news from Christchurch City Libraries
About our website themes
Each month we connect you with library resources and local events. We also dig out some of the gems in our collection that reflect the vibrant and diverse aspects of life in Christchurch.
Next month's theme
In April our theme will be Thinking – Whakaaro.