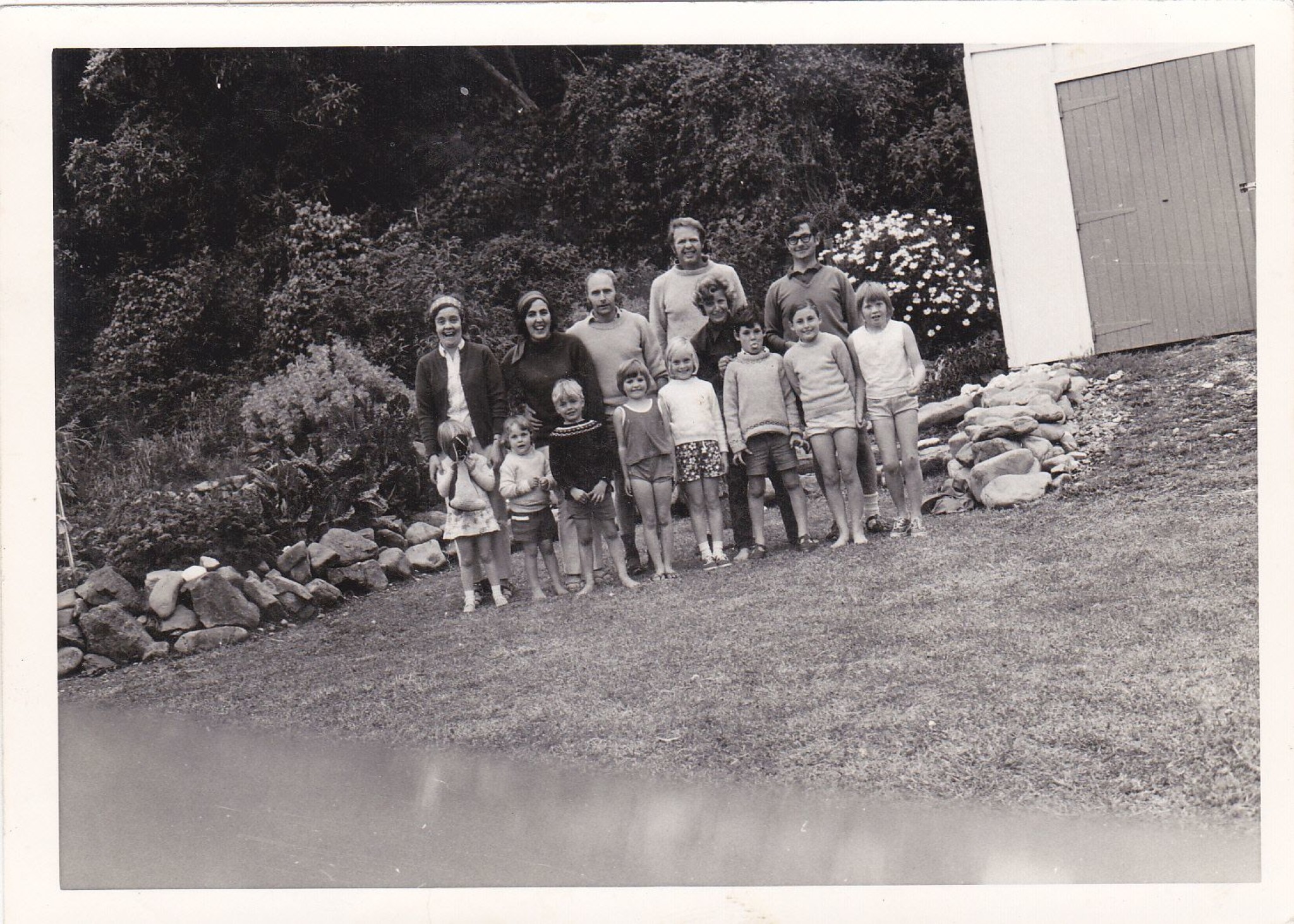 Contributor's note: Christchurch families enjoying a break just north of Kaikoura at Rakautara. We pronounced it 'Ra-cow-tra' back then. [N]ow I know different and love working on the correct pronunciation. My uncle had a bach here where we took many holidays. In this photo the camera is set to self timer on top of the bonnet of the car. But the camera begins to slide off as the photo is about to be taken. Sally on the far right is positioned ready to make sprint to save the camera. Me (Susan) on the far left is hidden behind my rabbit. My mum behind me (far left at back) gasps as she watches the camera slide off the car. And strangely my dad has his arm around the waist of Ailsa who is not my mum. All the adults were friends and our photo albums show many summer days spent together both in Christchurch and away. 1970s.
Christchurch Photo Hunt 2020
Each year Christchurch City Libraries hosts Photo Hunt to engage the Christchurch community in heritage and gather photographs from across the community, along with the unique stories of their creators. This year marks the 12th Photo Hunt and is running from Friday 18 September to Sunday 8 November.
The theme for Photo Hunt this year is Encounter Our Stories, which is part of the Heritage Festival theme of Encounter our Stories – Arts, culture and identity. Share your photographs and contribute to the history of Christchurch, through the eyes of local people.
In addition to Photo Hunt, this year an exhibition titled From Paper to Pixel will showcase the Christchurch City Libraries digital heritage collection, including Photo Hunt, at Te Pito Huarewa / Southbase Gallery, Tuakiri | Identity, Level 2, Tūranga from Monday 21 September – Sunday 1 November 2020.