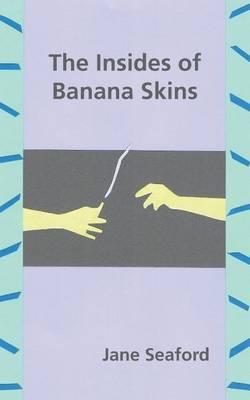 I've read a few authors on counter culture: Jack Kerouac, James Baldwin, W.S. Burroughs, Irvine Welsh but The Insides of Banana Skins is more like Marianne Faithfull's account of life on the wall ...
Jane Seaford (Lyttelton, Dead is Dead and other stories) tells a story of a group of young naive women and men who live together, exploring the freedom of late 1960s London. Camden, actually.
Chapters flick between characters' first experiences of relationships and sex, alcohol, smoking and drugs, work and study, and living in squalour. Oh the joys of flatting. Sukey, Minnie, Jaz and their friends find moments of epiphany and a sense of community in good times and bad.
But then a string of really bad things happen...
From their innocence as new arrivals to some hair raising moments with the people they meet, this book is a taste of the seedier side of freedom.
Most charming and original are the afterwords that end some chapters, asides from the character looking back on this chapter of their life. Life is after all, a mirror. Or as the narrator puts it:
Sukey often framed events as if they were the result of conscious purpose...after all, memory was more ordered than experience. (p.182)
Enjoy!