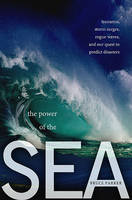 Kiwis love the sea and luckily we have a chance to properly celebrate it every year with Seaweek. The theme for Seaweek this year is "Look beneath the surface – Papatai ō roto – Papatai ō raro".
There are lots of Seaweek events that Cantabrians can head along to:
Bring along your 2 - 5 year olds to swashbuckling 'Stories by the Sea' – discover what lies beneath the surface of our oceans. Session are on Tuesday 3 March 10:30 - 11 am at New Brighton Library and Thursday 5 March 10:30 - 11 am at Parklands Library. These events are free!
Attend the Akaroa Seaweek: Schools' Debate at the Akaroa Bowling Club on Wednesday 4 March. Akaroa Area School is debating "The land is more important than the sea" with Ao Tawhiti Unlimited Discovery.
Help clean up Sumner Beach with a beach clean up and BBQ from 4 - 6pm on Wednesday 4 March.
Listen to Lan Pham and David Melville discuss native fish of Canterbury and the Godwits at South Brighton Community Centre on Monday 2 March from 7 - 8:30 pm.
Find more Canterbury Seaweek events on the Seaweek website and look for resources about New Zealanders and the sea on our catalogue. Seaweek runs from Saturday 28 February to Sunday 8 March 2015 and is run by the NZ Association for Environmental Education.