There is an interesting range of Māori information available in Wheelers eBooks.
Here are some you might like to explore: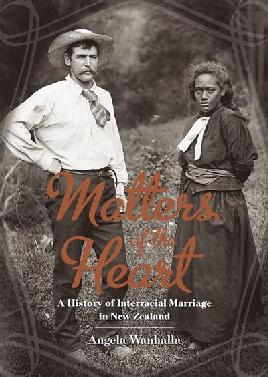 Matters of the Heart: A History of Interracial Marriage in New Zealand by Angella Wanhalla published in 2013. This book is well researched and interesting to read but the thing I love most are the beautiful old black and white photographs of some of the couples mentioned in the book.
Na to Hoa Aroha, from Your Dear Friend: the Correspondence of Sir Apirana Ngata and Sir Peter Buck, 1925-50 in three volumes. Originally published in the late 1980s, these letters open a window into the concerns and interests of two of New Zealand's pre-eminent twentieth-century Maori scholars and statesmen, Sir Apirana Ngata and Sir Peter Buck (Te Rangi Hiroa).
If you want to learn te reo Māori there is a new beginner's eBook New Zealand: Te Reo - an introduction into Maori language by Urban Napflin or you can choose Dr Bruce Biggs' classic Let's Learn Maori. Kōrero Māori - give it a go.
Learn about a contemporary New Zealand issue in Peter Cleave's Takutai: The Foreshore and Seabed or take a look at Alan Ward's A Show of Justice: Racial Amalgamation in Nineteenth Century New Zealand to read about how New Zealand policy and laws affected Māori historically and led to issues that still need resolutions today.
And then relax with a novel by Alice Tawhai or a quick read from Huia Short Stories.
Take the time to explore Wheelers and discover some wonderful gems about te Ao Māori.
Leonie Miller
Upper Riccarton Library