Find out about Christchurch and Canterbury Waitangi Day celebrations in 2015.


6 February 2014. Rāpaki Marae citizenship ceremony. Flickr: 2014-02-06-Citizenship6Feb2014PR-0082. Photo supplied by Christchurch City Council.
Rāpaki Marae 37 Rapaki Drive, Lyttelton
A Waitangi Day community event provided a Māori cultural experience on the marae in conjunction with the Citizenship Ceremony.
10.00am Prepare visitors for an outside welcome ceremony.
10.30am Powhiri – Welcome ceremony followed by light refreshments.
11.30am Citizenship Ceremony - Mayor Lianne Dalziel will confer citizenship on new citizens at Rāpaki Marae.
Items by members of Te Ahikaaroa Kapahaka group.
1.00pm Hangi, whanau/family activities.
40th consecutive commemorations. The event included a traditional welcome to the Marae for officials and guests followed by speeches. Local iwi put down a hangi, re-enacted the first landing in two of the Museum's large Waka. There were displays and activities throughout the day, with some stalls, music and access to whole Museum precinct.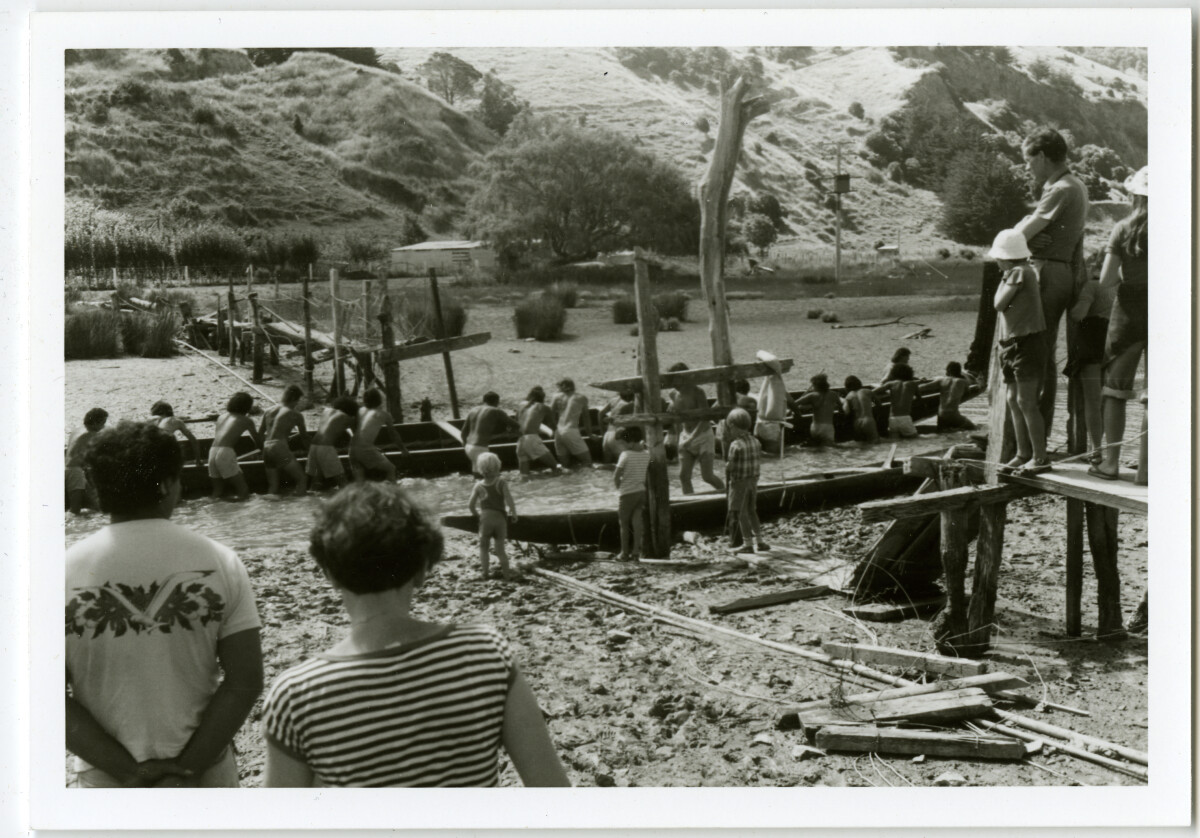 Rehua Marae 79 Springfield Road, St Albans
There was a Whanau Day at Rehua Marae from 10am to 2pm. People participated in weaving, mirimiri, rongoa, tamariki activities, waiata, history of Rehua, and Treaty of Waitangi information.
A day of celebration. The Kindred Soundsystem played reggae music all afternoon in Albion Square.
I love New Brighton Thomson Park, Marine Parade, New Brighton
Sports clubs offered have-a-go sport tasters, New Brighton market, live music, food stalls, bouncy castles, free Hellers sausages and information about local community organisations and services.
A family-friendly event with music, kids' entertainment and activities, and games.
Ngāi Tahu Treaty Festival
Every year Ngāi Tahu commemorates Waitangi Day at one of three locations where the iwi signed the Treaty – Awarua, Ōtākou and Ōnuku. In 2015, the Ngāi Tahu Treaty Festival celebrating 175th Anniversary of Treaty was at Te Rau Aroha Marae, at Awarua / Bluff. Pōwhiri starts 11am.
Waitangi Day coverage
Online Live Video Stream of Waitangi commemorations
Te Hiku Media of Kaitaia provided the first online live video stream of proceedings from Waitangi on Thursday 5 and Friday 6 February. The stream was available on most mobile devices and computers worldwide at waitangi.tv or by visiting tehiku.nz. Video announcing was in both Māori and English.
Māori Televison
Māori Television had a special Waitangi Day broadcast on Friday which provided a number of news updates throughout the morning.
Read Waitangi related information on Māori TV website.
More events on Waitangi Day
Find out more