If your knowledge of poetry amounts to dirty limericks written on toilet walls and you are still in recovery from the behemoth book that was The Luminaries then we have the electronic resource for you! Poetry and Short Story Reference Centre contains thousands of classic and contemporary poems, as well as short stories, biographies and authoritative essays on such topics as poetic forms, movements, and techniques.
It practically comes with a guarantee that once you start using it you will come over all wordy and enigmatic like Byron! Don't know who Byron is? To the square for a public flogging I say.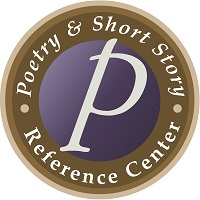 Poetry & Short Story Reference Centre provides:
Over 700,000 full-text poems, both classic, contemporary and international;
More than 51,000 full-text short stories;
Over 10,000 dramatic works;
More than 2,300 audio recordings of poets reading their own works and the works of other poets;
High-quality videos provided by the Academy of American Poets;
Over 450 explications of both classic and contemporary poems.
Expand your mind for pleasure or education with this resource that is available from home or in any community library. All you need is your library card number and password/PIN.