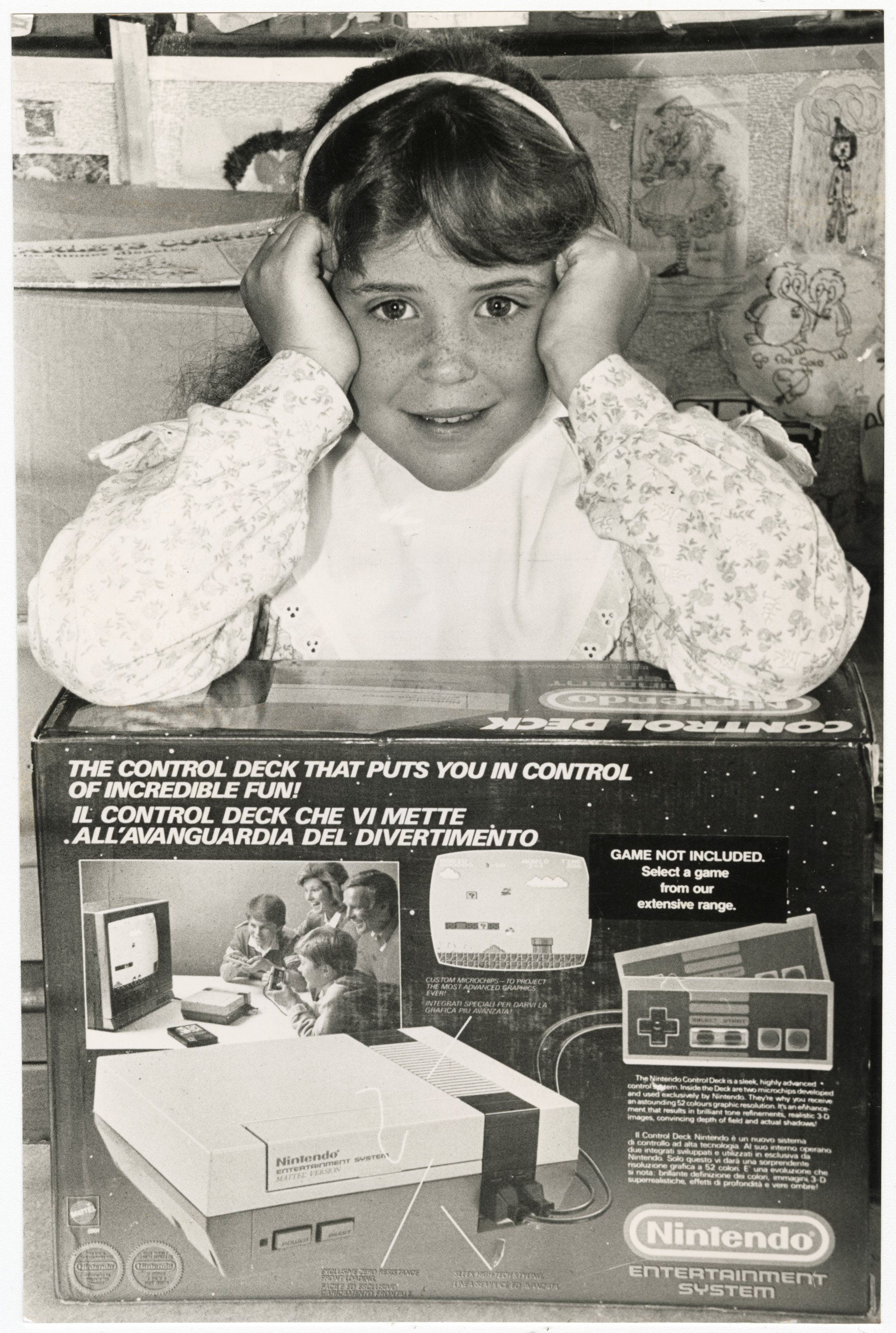 Sarah van Houten, age 10, the winner of The Star newspaper competition with her prize, a Nintendo Entertainment System (NES) games console. 19 January 1990.
Released in Australasia in 1987, the NES was an 8-bit video game console produced by the Japanese company, Nintendo. It became extremely popular and produced titles such as Super Mario Bros (1986) and The Legend of Zelda (1986). 


Do you have any photographs of gaming in Christchurch? If so, feel free to contribute to our collection.
The Discovery Wall is a large interactive exhibition which allows several people to simultaneously explore images and stories of the history of the people and places of Christchurch. It is viewable on the ground floor of Tūranga, 60 Cathedral Square, Christchurch, New Zealand. Images displayed on the Wall can also be found on the Discovery Wall website.
More information