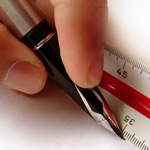 This page links you with information about building and renovating.
Search our catalogue
Design and construction topics can be searched by subject. Start with whatever you are building, add the words design and construction and do a subject search. For example:
Some subjects have their own heading, such as shelving (furniture).
Browse our latest house and DIY titles.
Magazines
OverDrive and Press Reader feature a number of building and home renovation magazines.
Find more magazines by searching on the subject Building – Periodicals and House Construction – Periodicals.
Standards provide specifications to be used consistently as rules, guidelines, or definitions, to ensure that materials, products, and services are fit for their purpose. Find out how you can access the ones you need.
Check with your council before you start
Building and DIY projects need to follow certain guidelines – for safety and weathertightness, for example.
Before you start a building project, it pays to be informed. For most projects, such as decks, pools, or additions, building consent needs to be applied for and issued before building work commences. Resource consent may also be required.
Working with your local council
Local councils administer the compliance process for their area, inspecting buildings and issuing consents. Consents must be applied for and issued before building work commences. MBIE's Building Performance site has a good guide to understanding the building consent process.
The consents and licences section of the Christchurch City Council web site includes information about building forms and charges, design and planning guides, as well as information on building consents. Consent application forms are available on the Christchurch City Council site.
Other district councils, such as Selwyn, Hurunui and Waimakariri will have regulations and by-laws specific to their area.
Christchurch City Council building information
Building law in New Zealand
The Ministry of Business, Innovation and Employment (MBIE) outlines building law in New Zealand on its Building Law and Compliance page.
Glossaries
This list will help you find authoritative sites that clearly define building-industry related terms, and act as an introduction to building law and the compliance process.
Information from the Christchurch City Council. Anyone may apply for a LIM, which gives information on any piece of land, including (among other information) any building consents or other authorisations applying to buildings on the land.
Information from the Christchurch City Council. The PIM provides an applicant with information relevant to the proposed building work, other than the normal requirements under the Building Act, 1991. This information enables the applicant to assess the feasibility of the project before proceeding with a Building Consent application with the Council.

Standards New Zealand Glossary of building terms (NZMP 4212:1998)

It is available at Tūhuratanga | Discovery, Level 3, Tūranga.