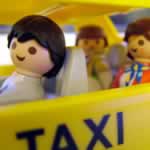 Do you know your rights as a consumer? This page lists resources where you can find helpful and official information about consumer rights.The best place to start is the Ministry of Consumer Affairs which provides information on your consumer rights with goods, services and shopping.
Other useful sources of consumer information
The Ministry of Consumer Affairs explains the Act.

Store policies

Stores committed to good customer service will offer a no-questions refund. Check out the policies of some major stores: The Warehouse, Farmers.
An independent, non-profit organisation which provides products and services information, reviews and advice including legal rights.
The online magazine requires a paid subscription. Christchurch City Libraries has copies of the Consumer magazine at many of its libraries.
Consumer guides on Trademe — Consumer NZ has supplied Trademe with a number of buying checklists for a wide range of items and includes general advice for consumers.
Consumer rights under a consumer credit contract from the Commerce Commission, this covers prepayment, cancellation and hardship situations.
Nationwide community organisation giving consumer advice online, by phone or at their offices.
Long running New Zealand television show for consumers. Watch previous episodes online. Message board.
More websites we recommend.
Sector-specific information
Establishes the rights of consumers, and the obligations and duties of providers to comply with the Code. It is a regulation under the Health and Disability Commissioner Act.
A free, independent money guide run by the Retirement Commission. Covers all aspects of financial information for New Zealanders — retirement, saving, budgeting, insurance, managing debt etc.
A free, independent site where you can compare prices for gas and electricity supply.
Independent and up-to-date information for consumers about building, buying, renovating and maintaining houses.
Government agency that regulates the New Zealand real estate industry. Information for buyers and sellers, complaints process
Investigates and resolves disputes between customers and their banking service providers. Independent and free.
Free independent service for consumers with a complaint about services provided in New Zealand by participating financial service providers including insurance companies and financial advice companies.

Library Resources