This page links to our cricket resources including books, magazines, and websites.
Find cricket resources in our catalogue
Christchurch and Canterbury cricket
Canterbury Cricket Association
Information, draws, results for regional teams (Canterbury Wizards and Canterbury Magicians), women's, age group and club cricket competitions.
Cricket clubs
To find a club, search our CINCH community information directory for cricket clubs and cricket for women. Indoor cricket clubs are also listed.
Club cricket in Christchurch
The contacts and websites for club cricket in Christchurch. From the Canterbury Cricket Association.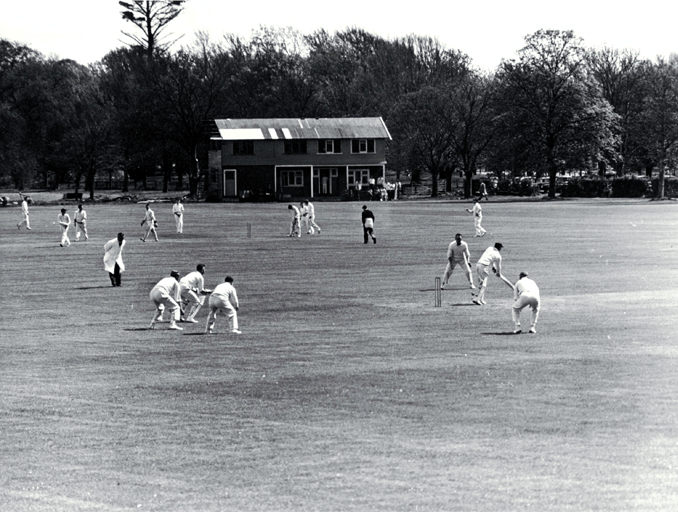 Cricket history
Sir Richard Hadlee
Our page on Sir Richard Hadlee. He is one of the Canterbury Heroes — a set of bronze busts sculpted by Mark Whyte.
Runs on the board, (Ministry for Culture and Heritage), updated 5-Aug-2014
History, media gallery and links to further resources, including video of the famous 'underarm' incident in 1981.
New Zealand cricket
New Zealand Cricket
Official website of New Zealand Cricket and the Black Caps. Domestic and international cricket competitions, women's and youth cricket. News centre, statistics and player information. Includes cricket forum and coaching.
New Zealand White Ferns
Information about the New Zealand women's team and also the women's provincial competition.
TVNZ Cricket
Local and international cricket news from Television New Zealand.
International Cricket
The world governing body for cricket is the ICC (International Cricket Council). The ICC Cricket World Cup takes place every 4 years. The last hosts in 2019 were England and Wales. The next tournament will be held in India in 2023.
ICC Cricket World Cup
International cricket tournament taking place every four years.
ICC Under-19 Cricket World Cup
Biennial (every 2 years) cricket tournament for young cricketers.
ICC World Twenty20
International championship for the shortened version of the game in which only 20 overs are played each side.
ICC Champions Trophy
ODI (One Day International) tournament played every four years.
Women's Cricket World Cup
International cricket competition for women played every four years. New Zealand will host the tournament in 2021.