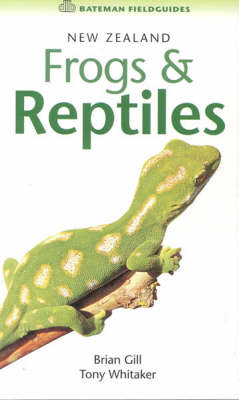 Frogs are important indicators of the health of our environment. Their species are declining everywhere in the world. Here in New Zealand we have four native species under extreme threat. One, Archey's frog, is ranked as the most important amphibian in the world under the Zoological Society of London's Evolutionarily Distinct and Globally Endangered (EDGE) programme. Archey's frogs are part of a small group of ancient frogs that have only a few close relatives so, if they become extinct, an irreplaceable link to amphibian species is lost.
You can find out more about frogs and how you can help, from the following resources.
Library resources about Frogs
Research Frogs in our e-Resources
EResource links to articles and other information. We recommend:
Access these with your library card number and password / PIN, or at our libraries.
Recommended articles:
Websites
Information about New Zealand native frogs and conservation efforts from the Department of Conservation.
Traces the change in attitude towards frogs from the 'truly loathsome creatures' of the 18th Century to the present understanding that not only are they important environmental biomonitors, but comprise a 'beautiful array of varied, colourful, harmless and often comical creatures'. They do however face a threatened future and the question is: will they survive the 21st century?
Information from Te Ara Encyclopedia of New Zealand on frogs in New Zealand.
Information on frogs (Litoria and Leiopelma) in New Zealand including frog research, frog diseases and frog conservation.
Animal pages