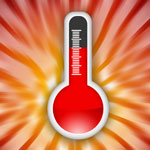 The Energy Efficiency and Conservation Authority energywise website states that there are around 600,000 houses in New Zealand with insufficient or no insulation and indoor temperatures which fall below World Health Organisation recommended limits.
Warm, dry and healthy homes — with lower ongoing heating costs — can be achieved with the help of adequate insulation, and Government grants and subsidies are also available in some cases. The library has many useful sources of information about insulating your home.
Types of insulation
Insulation can take many forms depending on where it is used: double glazing for windows, fibreglass or woollen matting in ceilings and walls, under-floor foil or polystyrene. Hot water cylinder wraps are also common. Whatever the product, the goal is the same — to keep heat in and cold out.
R values and building code standards
Insulation materials carry an R value rating of their effectiveness. R stands for resistance — the higher the R value, the better the insulation material resists heat transfer — and the warmer it will potentially keep your home. Insulation must be properly installed to achieve the R value.
For new houses in the South Island there are building code minimum R values available from the Department of Building and Housing's Quick guide – Building code requirements: house insulation.
A comparison of the types, costs and benefits of insulation materials can be found on the Smarterhomes.org.nz website. Detailed information can also be found in the New Zealand Standards collection, which is available for borrowing.
Where to get advice
Insulation and energy efficiency resources
Our online resources
Our Internet Gateway recommends
Browse the resources in our libraries