Download the app to enjoy great stories and immerse yourself in te reo Māori. Our tūpuna have always used stories to pass on knowledge. Language and culture thrives when we can use it recreationally.
Great for beginner and intermediate learners of te reo Māori, tap the sentences in these dual-language stories for the written English translation or listen to the sentences in te reo Māori by clicking the headphones icon.
Lingogo currently has 22 Māori stories and a selection of Spanish stories, with Tongan, Samoan and Niuean coming soon.
Getting started
Download Lingogo app to your mobile device from the Google Play Store or Apple App Store.
Select Christchurch City Libraries from the drop down and enter your library card number to log in and access Lingogo collection.
Once you are logged in select the language and choose between beginner and intermediate level stories in te reo Māori.
Tap sentences for the English translation or tap the headphones icon to hear the sentences read aloud in te reo Māori.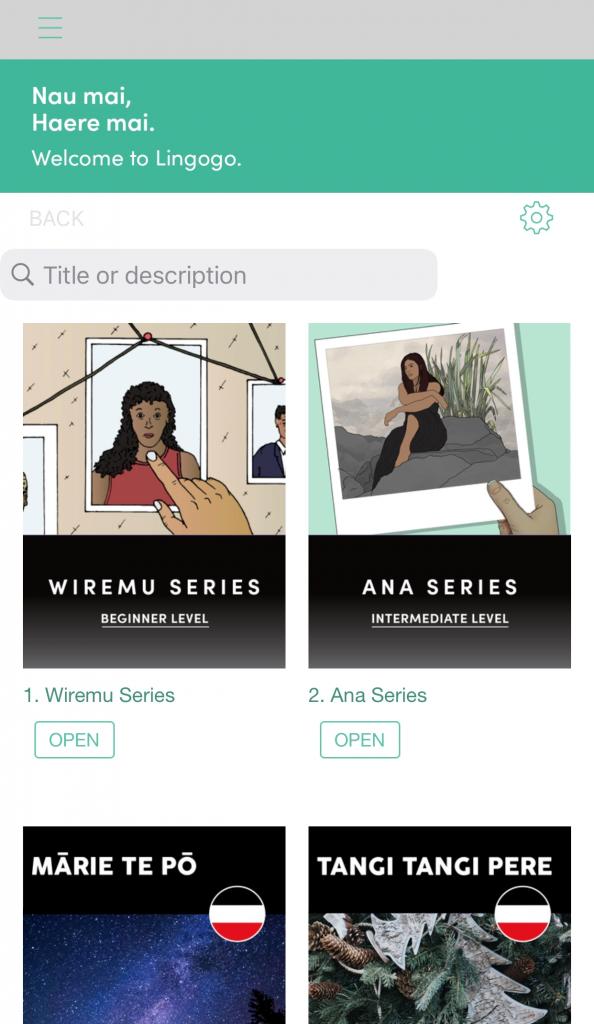 To hear the whole story as an eAudiobook, read the story to the end and tap the 'extra for experts' button to listen to the full story in te reo Māori.
Lingogo
Use the Lingogo App to read & listen to stories in te reo Māori. Learn te reo Māori and tap the sentences to read the English translation.