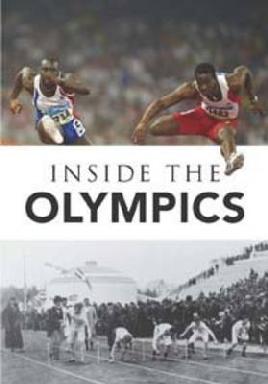 The Olympic Games occur every four years, with winter games occurring in between each summer games and games for para-athletes associated with each. The events are overseen by an international committee who set policy in the Olympic Charter. Modern Olympism was conceived by Pierre de Coubertin at the end of the nineteenth century "...to place sport at the service of the harmonious development of humankind..".
The name Olympic games derives from games held by the ancient Greeks.
Learn more about the philosophy and history of the games on their site.
Summer Olympic Games
The 2020 Summer Olympic Games will be held in Tokyo, Japan from 24 July – 9 August. They will be followed by the Paralympic Games from 25 August – 6 September 2020.
Search the library catalogue
Winter Olympic Games
The Winter Olympic Games occur two years after the summer Olympics so that the two alternate every two years. The last Winter Olympics took place in Sochi, Russia from 7 to 23 February 2014. They were followed by the Paralympic Winter Games from 7 to 16 March 2014.
The 2018 Winter Olympics will be held in Pyeongchang, South Korea from 9–25 February. They will be followed by the Winter Paralympic Games from 9–18 March 2018.
Olympic links
Library resources
Canterbury Olympians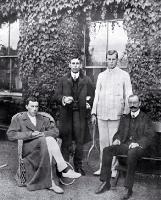 Find out about local athletes who have competed at the Olympics, including Anthony Wilding (2nd from right in the photograph shown here).
Olympic news
The following websites feature extensive Olympic Games coverage.
Leading source of independent news and information on the Olympic movement since 1992.
Olympics news and information on the New Zealand Herald website.
Olympics news and information on the Stuff.co.nz website.