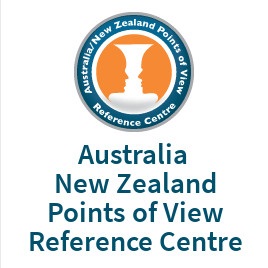 A rich resource for perspectives on major contentious social, political, and technological issues that are relevant to New Zealand and Australia.
Key features
This eResource contains resources that present diverse perspectives on important issues and events, Australia/New Zealand Points of View Reference Centre has the information you need to better understand controversial issues and craft persuasive arguments – in speech and in writing.
With Australia/New Zealand Points of View Reference Centre, you can do all the following and more:
Search for articles by keyword or browse topics by category
Read background articles and position essays on 195 topics in 16 categories including:

Aboriginal peoples
Civil rights
Crime and punishment
Culture
Economy
Environment
Global issues
Health and medicine
Politics and government
Schools and education
Social issues
Technology

Consult each topic's Guide to Critical Analysis to help you evaluate the controversy, develop your own perspective
and write or debate an effective argument on the topic
Find a balance of materials reflecting multiple sides of the issue — sources include essays, leading political
magazines, newspaper articles, radio and TV news transcripts, primary sources and reference books
Limit search results to articles that match your reading level
Hear HTML articles read aloud with EBSCO's Text-to-Speech feature
Save articles and searches to your own personal folder for easy retrieval
Use EBSCO's citation tool to properly cite sources in your research
Use at a library or enter your library card & password / PIN.
Title list [241 KB PDF]
If you found this useful you may also like Opposing Viewpoints in Context.