Christchurch City Libraries run programmes and events year-round including events that support local and national events such as New Zealand Music Month, KidsFest, Heritage Week and book sales. There are one-off events such as visiting authors or book launches, art exhibitions and competitions.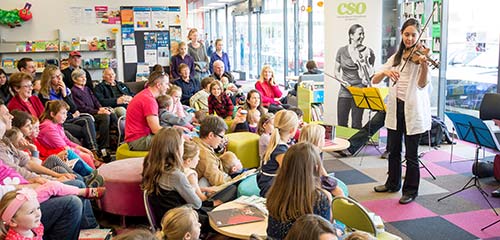 Classes and programmes
In addition to the annual events we have ongoing classes and programmes for everyone from babies to seniors. These include learning centres' programmes where you can get hands-on with new technologies like 3D printing, computer drop-in sessions at libraries, craft & hobby groups who meet in our libraries, Friends of the Library seminars and community support with Justices of the Peace (J.P.s), and the Citizens Advice Bureau (CAB).
All events are listed on our calendar.
Most events are free, but some will require booking.
To enquire about or book for any events please contact us.
Events, festivals, holidays, anniversaries, and special days
Find out more about events, festivals, and special days of the year in Christchurch.
More events