Find out about the major events in the history of Christchurch. We tell some of the fascinating stories of our city and link to recommended information resources and photographs from our collections.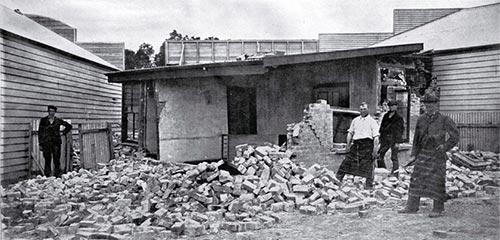 Death and disasters
Wars and Conflicts
The New Zealand Government has developed WW100, a programme to mark the First World War centenary from 2014 to 2018. Our
WW100 page links to World War 1 content as well as events and activities in Christchurch and Canterbury.
New Zealanders at War summarises the New Zealand war experience and some key resources. We have a lot of information about New Zealand's involvement in conflicts including: