Kia ora and welcome to Christchurch. We have a good range of resources and services on offer for new residents. Christchurch City Libraries has a network of community libraries and a team of helpful librarians.
View information on our libraries and services in:
Join the library
It is free to join the library.
Most items are free to borrow
We generally charge for lost or damaged items
Please bring:
Identification e.g. passport, driver's licence
Proof of Address e.g. bank statement, telephone bill, etc (no more than 30 days old)
Membership form - this can be filled out in advance
Useful resources
eResources
We have a large number of free electronic resources for you at Christchurch City Libraries. You can use them in libraries or from home with your library card number and PIN/Password.
Our services
CINCH: a list of clubs, organisations and education providers around the greater Christchurch area
Access to word processing — other language fonts available
Free tuition in use of catalogue, email, Internet searching
Read and listen to your language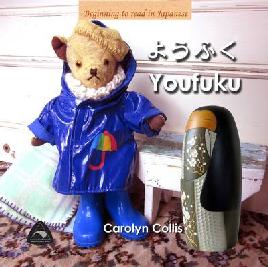 Our World languages collection has titles in a range of languages and includes books, DVDs, CDs, audiobooks, eBooks, and titles for children.
Bilingual dictionaries
Learning to drive
The Road Code is the official guide for learning to drive in New Zealand. It is a high demand item and you may need to go on a waiting list for this. Ask at your nearest library. Most libraries have a copy available for reference. The Road Code is also available online for free.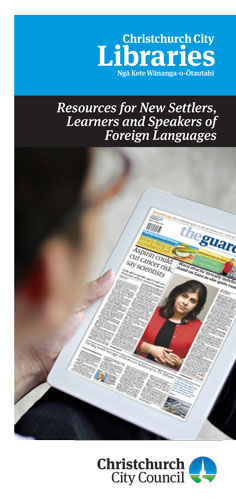 Local organisations working with newcomers
Search CINCH Community Information Christchurch for: