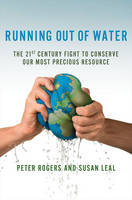 Water saving is important in Christchurch because of increasing pressure on our precious aquifers. In dry years, or because of earthquake damage there may be official restrictions, but everyday savings are a good thing at any time. This page has some helpful information about how to conserve water in the home and garden.
Water restrictions
Water: Christchurch City Council information on water supply and any water restrictions.
Saving water
The following resources will help you find out more about saving water.

Search our catalogue for:
Websites
Rainwater harvesting
There are plenty of commercial options for rainwater harvesting but you might like to try doing it yourself.
Drought gardening
It is a good idea to plant trees and shrubs that can tolerate our climate.
Search our catalogue for:
You might also be interested in these organisations:
Library eResources
The library subscribes to these online resources so that you can access them for free in the library or from home if you are a library member. You will find information on water conservation in: