The wolf in the wardrobe, opens a new window:
Susan Brocker tells us about the inspiration for her book
As a writer, I'm often asked where I get the ideas for my stories. The idea for The Wolf in the Wardrobe, opens a new window came from our very special pet dog called Yogi.
Now Yogi is a real character. He is a long-haired German shepherd, an impressive looking boy with a shaggy coat and thick mane. Yogi loves playing with kids and near us live four boys who often hang over our fence calling out, where's the wolf today. Can we play with the wolf? And they're right; he really does look like a wolf!
So this got me thinking, what if Yogi was really a wolf and not a dog? Imagine the troubles that could bring! So gradually, the idea for a story unfolded of a cheeky boy called Finn who finds an injured wolf who has escaped from a circus. Finn has always wanted a dog of his own, so he decides to smuggle the wolf home and keep her hidden in his wardrobe. But not all goes according to plan. A quirky story of intrigue and adventure unfolds as Finn battles to save Lupa the wolf from the clutches of a creepy clown.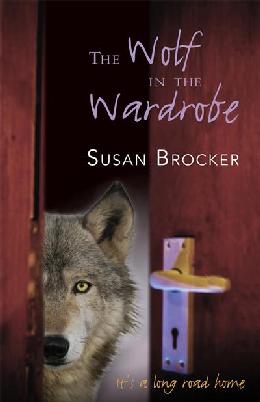 I loved writing this story. It was a lot of fun, especially the bits I wrote about Finn's wonderful and funny Nana. I also learnt a great deal about wolves and the conservation efforts to save them in the wild. For instance, did you know that wolves now run free in Yellowstone National Park in the United States, and you can visit them there and see them if you're lucky. I was lucky enough to go there last year just after I finished the book and met lots of amazing wolves. Many of them are rescued wolves like Lupa who now live in sanctuaries where they are safe from poachers and hunters.
I hope you enjoy The Wolf in the Wardrobe, opens a new window as much as I enjoyed writing it!