On 17 July 1964 the Government Life Building opened in Cathedral Square. One of my favourite photos in our entire collection is this one of its construction -Workers on top of Government Life. For me, it is the Ōtautahi version of the famous Lunch atop a Skyscraper (New York Construction Workers Lunching on a Crossbeam).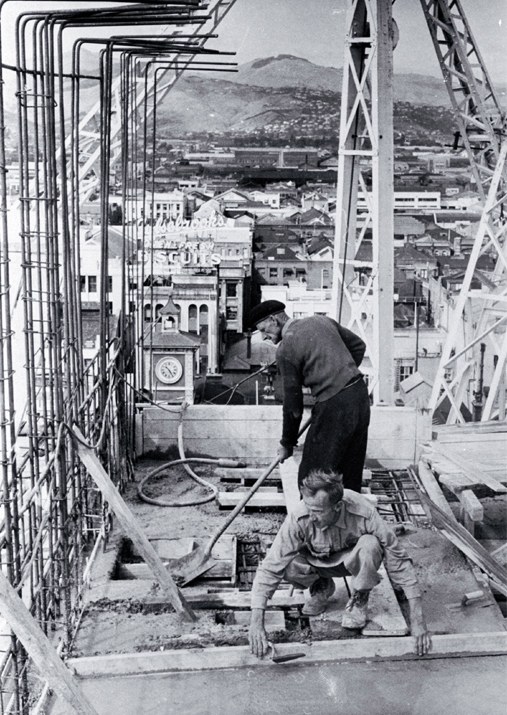 The Post Office tower is dwarfed in this view, taken from the top of the Government Life Insurance building in the Square. [Mar. 1963] CCL PhotoCD 11, IMG0059
That iconic clock has been a landmark of the central city - when it was turned off lots of us missed looking up to see the time (and the temperature).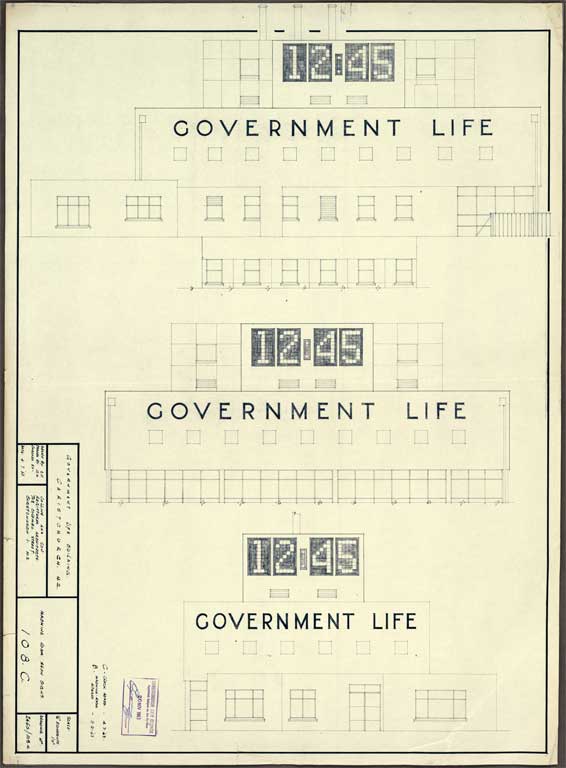 Government Life Building showing clock 12:45 4 July 1963 CCCPlans Government-Life-11-2
In the 1965 photo above, you can see it is 1:52pm.
Christchurch Cathedral Junction and Woodwards Corner, 1965. Kete Christchurch
Post earthquakes, Mike Hewson's artwork Government Life Suspension reflected the building back for us.

Government life art by Mike Hewson. Tuesday 22 January 2013. Flickr: CCL-2013-01-22-IMG_2308
The Government Life building was demolished in 2014.

Government Life building. Wednesday 18 June 2014. Flickr: 2014-06-17-IMG_0287

Government Life demolition. Thursday 16 October 2014. Flickr 2014-10-16-IMG_2635
See more: