The Illustrated London News Historical Archive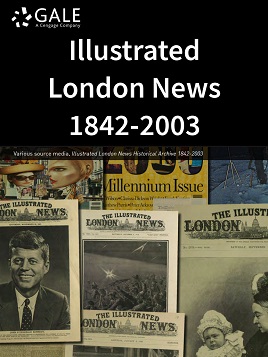 With its debut in 1842, the Illustrated London News became the world's first fully illustrated weekly newspaper, marking a revolution in journalism and news reporting. The publication presented a vivid picture of British and world events -- including news of war, disaster, ceremonies, the arts, and science -- with coverage in the first issue ranging from the Great Fire of Hamburg to Queen Victoria's fancy dress ball at Buckingham Palace.
In the days before electronic media and popular travel, The Illustrated London News offered a view of the world that most of its readers could only imagine. This iconic newspaper offers contemporary reports on such things as:
The French Revolution;
The Titanic Disaster;
The 1888 Maori Rugby Tour with an illustration of the Haka;
"Jack the Ripper" investigations;
Reports and illustrations of Australia's most famous bushranger Ned Kelly;
Photographs of the Tutankhamen find;
The two World Wars;
Accession of King George VI and Abdication of King Edward VIII;
Wedding of Prince Charles and Lady Diana Spencer.
Over the years the publication played host to distinguished contributors including Robert Louis Stevenson, Charles Dickens, Thomas Hardy, Rudyard Kipling, and Agatha Christie. Researchers in social history, fashion, theatre, media, literature, advertising, graphic design and politics, as well as those interested in genealogy will love this resource.
You can search this resource through Gale Primary Sources which allows you to simultaneously search several other historical newspapers at the same time including British Library Newspapers.