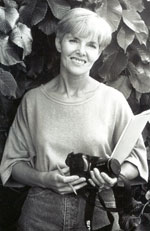 Name: Betty Brownlie
Date of birth: 21 July 1946
Place of birth: Feilding
Now living in: Feilding
What is your favourite food?
Chinese, but favourite dish is potatoes and kumara mashed together with grated cheese.
What was your most embarrassing moment?
When I was 9 years old and leaning over a low hedge, kissing my boyfriend who stood on the other side, my displeased father walked up behind me and whacked my backside.
How do you relax?
By reading, watching T.V., doing fun things with friends, and especially flying around New Zealand with my husband, Bruce, in our own plane.
Who inspired you when you were little?
My grandfather taught me to love nature, my teachers encouraged me to write and draw, and I drew inspiration from reading and from looking at pictures painted by world famous artists.
I was a quiet child, though I didn't always do as I was told, and in standard four my teacher kept me in every break for weeks until I learned all of my times tables.
What was your favourite/most hated subject at school?
Favourite: Story writing and Art.
Most hated: Maths.
What was the book you most loved as a child?
All of Enid Blyton's Secret Seven and Famous Five adventure books.
Which person from the past would you most like to meet?
My own great grandmother who wasn't famous but who had a book written about her wonderfully interesting life as a Norwegian early settler in New Zealand. The book is called Johanna's World by O. M. Andresen.
Who is your favourite author/children's author?
Favourite author: a quite recent author called Alice Borchardt.
Favourite children's author: Nina Bawden (a quite old author).
Why did you want to be a writer?
To share my knowledge and love of our beautiful natural world with children, though I am now about to start writing fiction too, just for the fun of creating an imaginary world inside my head and sharing it with readers.
Do you have a special place where you write your books?
I have an art studio and writing place in a quiet room in my house, and which opens out into a peaceful garden with big trees.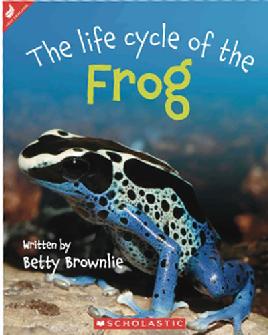 What's the best thing and worst thing about being a writer and artist-book illustrator?
Best: Being my own boss, doing what I most love, and eventually seeing my work in print and my books being enjoyed by readers.
Worst: Not being paid enough money for many long hours of work, and discovering that the printer has made an error inside your book during the printing process. For example, wrongly labelling a diagram for which readers mistakenly blame the author.
If you weren't a writer (artist), what would you like to be?
A wild-life film-maker and photographer.
What advice would you give to aspiring writers?
Only write about subjects that you're well-informed about and are deeply interested in. Always set realistic goals. For example, there's no use in deciding to be a pilot if you hate flying. Never give up trying. If you believe in yourself, eventually you will fulfil your ambitions.
Read some books by Betty Brownlie
Read posts featuring Betty Brownlie from the Christchurch Kids Blog.
This interview is from 2002.