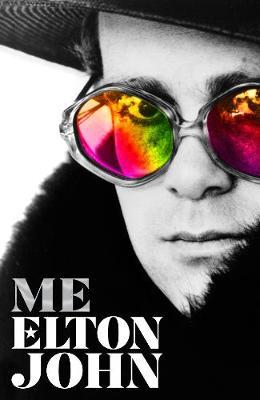 Sir Elton Hercules John is coming to Christchurch! He'll be playing at the Orangetheory Stadium on Tuesday 24 January 2023.
I was getting my Elton on over the holidays, listening to the audiobook of his memoir Me. This juicy autobiography starts and ends with the voice of the man himself, while the rest of the tale is told by Taron Egerton (who played Elton in the movie Rocketman). Oh boy, what a story, what a life. Elton must have kept diaries or journals; there is so much detail in his recollections. The audiobook is a fulsome 11 hours and 47 minutes long.
Christened Reginald Dwight, he was a shy boy with Buddy Holly glasses who grew up in the London suburb of Pinner and dreamed of becoming a pop star. By the age of twenty-three, he was performing his first gig in America, facing an astonished audience in his bright yellow dungarees, a star-spangled T-shirt and boots with wings ... His life has been full of drama, from the early rejection of his work with songwriting partner Bernie Taupin to spinning out of control as a chart-topping superstar; from half-heartedly trying to drown himself in his LA swimming pool to disco-dancing with the Queen; from friendships with John Lennon, Freddie Mercury and George Michael to setting up his AIDS Foundation. All the while, Elton was hiding a drug addiction that would grip him for over a decade ... Elton also writes powerfully about getting clean and changing his life, about finding love with David Furnish and becoming a father. In a voice that is warm, humble and open, this is Elton on his music and his relationships, his passions and his mistakes. 
Elton isn't coy or shy. His book has a bucketload of sex, drugs, and rock n roll. It is both sad (his relationship with his mum) and very very funny (I laughed a lot, watchout for the pool table incident which I dare not quote but involved "not messing the baize"). This is a very frank memoir, the antithesis of airbrushed hagiography. Everything about his life, relationships, and career is laid bare. Some stuff makes him look bad, but he doesn't hold back from sharing it. 
So if you want to get well and truly acquainted with the artist formerly known as Reginald Dwight, this is the book (eBook / eAudiobook / large print) for you. 
But wait, there's more ...
Everything Elton