Discover your family's history at our libraries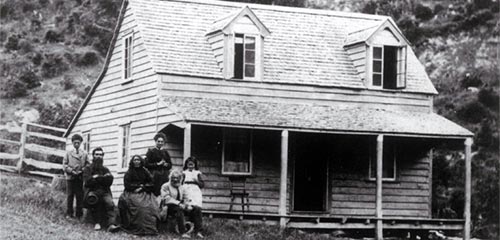 Find out what New Zealand family history resources we hold or can access, the information you are going to find in those resources, and when you need to look elsewhere. Our main focus is Christchurch and Canterbury information from the 19th and early 20th century.
In addition to physical resources, Christchurch City Libraries also provides access to Family History eResources like Ancestry.com Library Edition.
Beginners' guide
The basic rules of research, answering specific questions about individuals and writing it all up.
A brief guide to caring for precious family records and links to further sources of information.
Family History Computers
There are dedicated research computers at:
Family history events
Browse family history events at the library.
Family history online sessions
Watch our Family history sessions on YouTube. 
Online Family History and research topics - Starting your family history with charts and trees
Finding family information
Starting points
Major life events
Next steps
Arriving and living in New Zealand.
Filling in the gaps
Extra details to add to your family history.
Where to next?
Where to next?
Links to other organisations and international information.
Whakapapa
The New Zealand Family History pages focus on European resources, primarily Christchurch and Canterbury information, from the 19th and early 20th century.
For Māori information the best starting places are our Whakapapa guide - to resources within Christchurch City Libraries, and the other whakapapa links provided from our website.