In an attempt to tame her ever-growing For Later list,  Robyn has decided to share with us on a regular basis the titles that she has recently added to her list. The theory being that, even if she doesn't ever get round to reading them, she can perhaps do so vicariously through you… So please do share your opinions of her picks – are they worthy, do you think, of inclusion in that lofty list?
Some things I have put on my For Later list recently: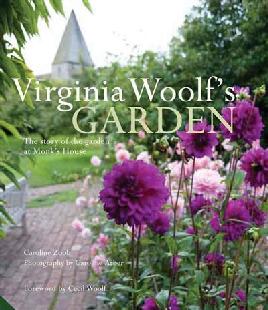 Altman by Kathryn Altman because Robert Altman made some of the most interesting films of the 20th century.
Nora Webster because it's by Colm Toibin and a new book by Colm Toibin is a major event.
Virginia Woolf's Garden because it's fascinating how the last drop is being squeezed out of the Bloomsberries.
The First World War Galleries by Paul Cornish because it has a picture of a uniform with one sleeve missing on the cover.
History of 20th Century Fashion by Elizabeth Ewing because no fashion book can be allowed to escape my attention.
Secrets of the National Archives because archives are anything but dusty.
The Scraps Book by Lois Ehlert because I'm hoping it will have some real scraps featured.