Historical fiction is beaut and I read LOADS of it!
I find that it's an opportunity for talented writers to explore a tiny part of history and expand on it in a way that keeps within the spirit of the times. With the added bonus of hindsight, they might get into some areas that perhaps weren't fully described by contemporary historians in factual writings.
There's another side to historical fiction too, and this is the tendency to lean towards topics & settings centred on ladies holding court in the drawing room or the Upstairs-Downstairs type narrative full of posh English aristocrats, much like the recently popular Downton Abbey or Hilary Mantel's Wolf Hall which has had the tele treatment.
There's nothing wrong with these stories, some of them are written beautifully and they sure make good TV fodder, but my concern is that we may be boxing the term "historical fiction" into these aristocratic themes and subsequently some other great works about the "historical common people" are not reaching audiences that would love them. So let's get into the gritty side of what I like to call (for lack of a better term) Historical Fiction of the Masses.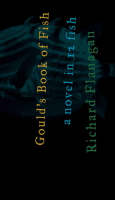 A fine example of  Historical Fiction of the Masses (and  I may be showing by Tasmanian roots here) is one of my favourite books of all time – Gould's Book of Fish – a Novel in Twelve Fish by Richard Flanagan. He's a Tasmanian author who most recently won the Man Booker Prize for his work (also historical fiction) Narrow Road to the Deep North.
In Gould's Book of Fish he delves deeply into the corruption, lunacy and brutality of the penal system of transportation to Van Diemen's Land in the 17th/18th centuries. This is a history not often told in its full brutal reality by history's keepers, until quite recently when shame around the perceived "convict stain" was turned around and many people began speaking with pride of their convicted and transported ancestors.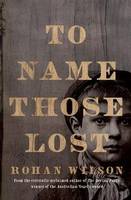 There's another very accomplished and award winning Tasmanian author who writes good "Historical Fiction of the Masses" - Rohan Wilson. His two titles – The Roving Party and To Name Those Lost are full of grit and reality and are based on real points of history, and the characters based on real people.
And there's other great international titles in this vein too, The Revenant by Michael Punke is a survivalist story set in the 19th century Rocky Mountains frontier and has recently achieved a lot of attention with Leonardo Dicaprio claiming his first Oscar for his role as the main character.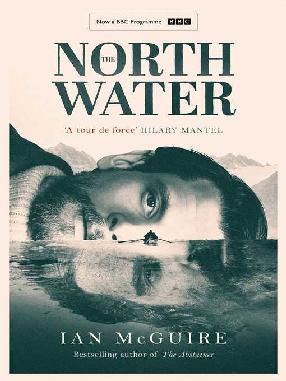 The North Water by Ian McGuire dealing with life on a whaling ship in the North Sea & the ship's morally corrupt crew was long-listed for this year's Man Booker Prize
There's a huge depth of writing in this style and a new title piqued my interest after I heard an interview with the author Eowyn Ivey on Radio New Zealand.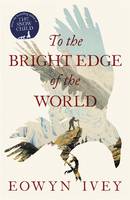 Her book is titled To the Bright Edge of the World and during her interview she expressed her admiration for minimalist writers such as Hemingway and Cormac McCarthy. She even said that one of her best-loved books was Gould's Book of Fish by Flanagan – how could you resist!? Her book is written as diary entries and other correspondence amongst a group travelling through the wilds of frozen Alaska, their families & their descendants. It's brutal, realistic and believable with strong engaging characters, a weight of mysticism and a deep plot – all the elements for a fine example of Historical Fiction of the Masses!
Go get some titles like these and get reading! Ma Te Wa.