March 21 is the 78th anniversary of the birth of Margaret Mahy. Although it has been nearly two years since she passed away on July 23 2012, her name is still in the news.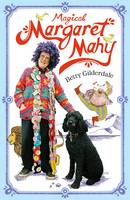 Plans are full steam ahead for the Margaret Mahy Family Playground. Billed as 'the most amazing playground' the city has ever seen, it promises activity zones aimed at different ages, comfortable places for adults to supervise and relax, and challenging play equipment, all inspired by the stories of Margaret Mahy.
It's almost time for the New Zealand Post Children's Book Awardsopens a new window to begin. The finalists will be announced on Tuesday 8 April, and the winners will be announced on Monday 23 June. The supreme winner wins the title of New Zealand Post Margaret Mahy Book of the Year, and an additional $7500 prize. The award was re-named in honour of Margaret Mahy in 2013 and Into the Riveropens a new window by Ted Dawe won the inaugural award.
If you are itching for some Margaret Mahy screen goodness, you can check out full episodes of her award-winning TV adaptions and scripts on NZ On Screen:
The Haunting of Barney Palmeropens a new window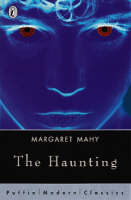 Which '80s kid wasn't totally freaked out by this spooky film?
Strangersopens a new window
This thriller inspired many a secret gang and clubhouse in the playground.
Cuckoo Landopens a new window
If you haven't seen this psychedelic, video-effect laden show, narrated by Paul Holmes, you should stop reading this and check it out immediately. I don't remember seeing it as a kid, possibly because my parents thought it was some sort of medication-induced hallucination.
For the full list of Margaret Mahy media, head over to the NZ On Screenopens a new window site.
If watching these makes you want to get back into some the source material, check out our full list of Margaret Mahy titles opens a new window on our catalogue and revisit some childhood favourites.
Then get onto our Margaret Mahyopens a new window pages and check out the latest, and sadly last, titles published by this Kiwi taonga.