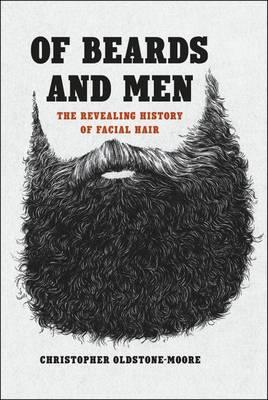 I have never seen my husband without a beard. Were he to remove it in the dead of night and presume to present himself at breakfast without this major accessory, I might fall about with the vapours and require resuscitation. Come to think of it, I have never dated any man without facial hair. Heaven knows what this says about me!
Good thing then for both of us that it's 2016 and Beards Are In! Without turning a hair, turns out I have married a fashion icon - and all because he couldn't be bothered with all the hassle of shaving when he was very young. And it was OK in his particular field of endeavour - engineering. Only geologists are more likely to have facial hair, and I dated one of those as well.
Exactly how popular are beards right now? According to the Huffington Post June 2015, over 67% of New York men have beards. After reading a very entertaining review in The Oldie magazine on the book entitled Of Beards and Men (The Revealing History of Facial Hair), I did a catalogue search only to find that Christchurch Libraries did not (yet) own this book. Which is why we have the marvelous Request An Item form online. If ever you see an item you would love to read, and we don't have it on our shelves, you can put in a request for the library to buy that item - and you may well be lucky. Like I was with Oldstone-Moore's fascinating book on the history of beards - of which he says:
To a surprising degree, we find that the history of men is written on their faces.
But even if history is not your bag, there are loads of other books where facial hair plays a prominent role: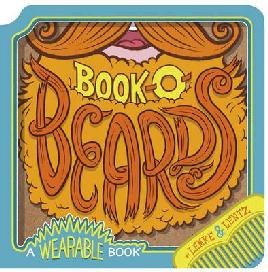 For example, have you ever been mortified when your little one screams blue murder at the sight of their first bearded man? Try Book-o-Beards which is billed as a "wearable book" This means it has "die-cut holes, which invite the reader to try out the six bearded masks." This is beard-speak for: How To Terrify Your Toddler At Bedtime In Six Easy Steps.
Once you've damaged the littlies, move right on to your resident Young Adult with the graphic novel: The Gigantic Beard That Was Evil which is a "smooth fable of a man whose unkempt facial hair ravages the tidy city of Here".
After that, how about a bit of travel writing with the intriguingly entitled Drinking Arak Off An Ayatollah's Beard, or perhaps you are more interested in a gender record breaker? There's To the Poles (without A Beard) about a young British woman who walked into the record books by becoming the first British woman to reach the South Pole on foot, and a year later hauled her sled to the more physically challenging North Pole.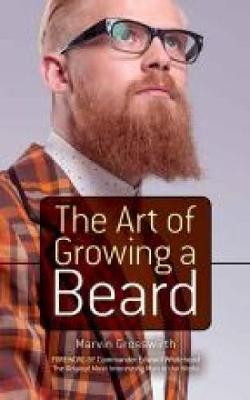 Some people, however, need instructions for everything. Not for them the simple act of ceasing to shave. Oh No, they need a book to tell them how to grow a beard, and amazingly, the library has that too. The Art of Growing a Beard will help you to get your beard "through the awkward growing-in phase with dignity, and tips on everything from grooming to eating and kissing."
But let Oldstone-Moore (who does indeed sport a beard. I checked) have the last word:
The clean-shaven face of today, Oldstone-Moore says, has come to signify a virtuous and sociable man. Whereas a beard marks someone as self-reliant and unconventional. History, then, has established specific meanings for facial hair, which both inspire and constrain a man's choices in how he presents himself to the world.
So, not only has my husband saved time on shaving (and money on the cost of razors for something like 45 years), but he is also self-reliant, unconventional and something of a trendsetter.
Who'd have thought!
See some facial hair of days gone by in our set Moustaches for Movember.
Kōrerorero mai - Join the conversation.