As followers of our blog will know, voracious reader Robyn has been sharing with us on a regular basis the titles that she has been adding to her For Later shelf. This time she reports back on some of the titles that have graduated to her Completed shelf.
An art theme to some books that came off the For Later shelf recently.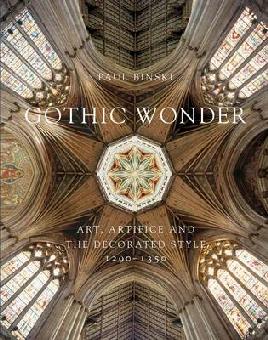 Gothic Wonder by Paul Binski
A beautiful book. All the images are lovely to look at but my best ones are the gargoyles and the manuscripts. Favourite chapter is called the Pleasures of Unruling, featuring the unforgettable phrase 'genitalia in marginalia'. Gothic Churches were so expensive the monks were "very eager to highlight any financially winning miraculous or semi-miraculous events". Finding a cache of coins was popular - a sure sign that God would provide and it was O.K. to just keep building.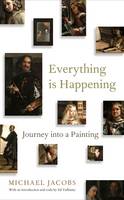 Everything Is Happening by Michael Jacobs
It's good to look at things in detail sometimes, but lots of words on lots of pages on one work of art can be very daunting. This look at Velásquez's painting Las Meninas ('the maids of honour' in Spanish) is both detailed and short. But it still manages to say some fresh things about a work that has been analyzed more than most.
Francis Bacon in Your Blood by Michael Peppiatt
Francis Bacon is a great and terrifying artist. He is also reputed to have said: "Champagne for my real friends, real pain for my sham friends". Two reasons to read a book about him.
What books have moved off your For Later shelf recently?