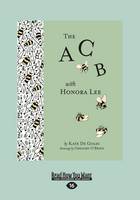 We are asking quick questions of writers and thinkers coming to the WORD Christchurch Festival 2018 (Wednesday 29 August to Sunday 2 September).
Kate De Goldi writes fiction for all ages and reviews books for print and broadcast media. Her most recent novel is From the Cutting Room of Barney Kettle. She is co-editor, with Susan Price, of the children's anthology Annual 2.
What are you looking forward to doing in Christchurch?
I'm looking forward to seeing Christchurch in the spring - particularly the cherry blossoms on Harper Ave - and to having a run or two up the back roads of Tai Tapu.
What do you think about libraries?
I think libraries (and their librarians) are the beating hearts of our communities - essential, enabling hives of connectivity and possibility. I was formed and nurtured by the Christchurch library system and feel great love and gratitude for it.
Share a surprising fact about yourself.
I am a devastating chess play. Kidding. 
Kate De Goldi's sessions at WORD Christchurch Festival 2018
Charlotte Grimshaw: I and I and I - in conversation with Kate De Goldi Friday 31 August 4pm
2018 Margaret Mahy Lecture with Barbara Else, introduced by Kate De Goldi Saturday 1 September 10am