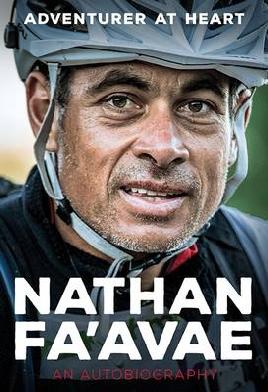 We are asking quick questions of writers and thinkers coming to the WORD Christchurch Festival 2018 (Wednesday 29 August to Sunday 2 September).
Nathan Fa'avae has been a top adventure athlete for 20 years. He has captained the New Zealand Adventure Racing team to five world championship victories.
What are you looking forward to doing in Christchurch?
Going for a run on the Port Hills, coffee at C4, being part of Word.
What do you think about libraries?
I think libraries are vaults of spectacular opulence, texts to another dimension. 
What would be your desert island book?
How to Survive on a Deserted Island by Tim O'Shei.
Share a surprising fact about yourself.
I've never owned a TV.
Nathan Fa'avae's session at WORD Christchurch Festival 2018
Adventurers at heart Thursday 30 August 7.30pm SOLD OUT