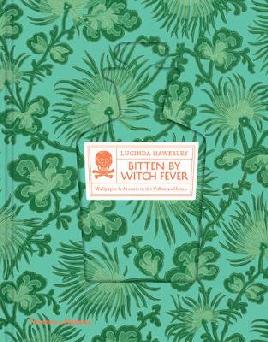 Bitten by Witch Fever: Wallpaper and Arsenic in the Victorian House by Lucinda Hawksley
This is the sort of book that you can just meander through, looking at the pretty pictures and picking up a bit of information here and there - exactly my sort of non-fiction!
Arsenic is of course a poison, prevalent in whodunnits. What I didn't realise was that it is also a wonderful enhancer of colour, and was used extensively in wallpaper. Not only were these papers poisonous to those unfortunate enough to work in the factories that produced them, but a gas was produced when they became damp. This was not an unusual situation when many houses had little heating and cold damp conditions.
A lovely - if slightly chilling - book to flick through with fascinating anecdotes, luscious illustrations of the wallpapers and stories that flesh out the history of arsenic and its victims.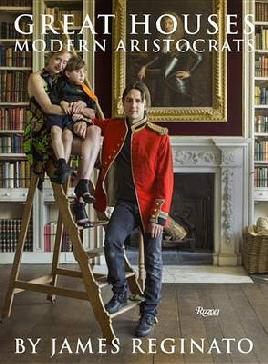 Great Houses Modern Aristocrats by James Reginato
This is another wonderful book to dip into. The author is a writer-at-large for Vanity Fair, and I really enjoyed the way he brings the homes - and the people in them - to life.
We are introduced to Patricia, Countess Mountbatten of Burma who sits in the chair with a steady, suspicious and steely gaze, while her sister (standing) describes her older sister as "the personification of the stiff upper lip". Patricia apparently has more titles than any woman in England and Queen Elizabeth reportedly gets a bit flustered in her company:
She was Colonel-in-Chief of Princess Patricia's Canadian Light Infantry for thirty-three years, until she retired in 2004. "When I turned eighty, I said, 'for goodness sake, I can't drive a tank any longer'" she explains.
Many of these homes are impossibly expensive to keep up. Some have been turned into variations of a Disney theme park, but many of the occupants have developed clever and surprisingly interesting ways of making a bob or two.
The Honourable Garech Browne of Luggala in Ireland has been a champion of Irish music, forming Claddagh Records and sponsoring the Chieftains. The Marchioness of Dufferin and Ava specialises in prize cows and artisanal yoghurt. When asked what supermarket she would prefer stocked the yoghurt she replied that she "hadn't a clue" because she had never been to a supermarket!
Even the cover intrigues me, a young aristocratic couple and their son - mother and son perched on top of an ornate ladder (as you do) and the young father leaning nonchalantly, dressed in what looks like his grandfather's military jacket, surrounded by old books and paintings. All very otherwordly.