It has taken me a full seven days to sufficiently cogitate and ponder the wonders of this year's WORD Christchurch Festival and come up with some definitive highlights. This glacially slow digestion is both testament to the breadth, depth and range of the festival content and the sluggishness of my overwhelmed brain. But isn't it nice to be spoiled by literary choice? Explore the full programme and spin out!
The overarching awesomeness of this year's festival is the tartan tint to everything. Programme Director Rachael King is bringing a wee slice of literary Scotland to our far flung shores (gallus , opens a new windowmove lassie!) with the likes of: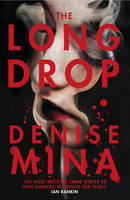 With several gritty but character-rich mystery series under her belt Denise Mina's latest novel draws on a real-life crime from 1950s Glasgow. She is, I have it on good authority, a witty and engaging speaker and will appear at The Great WORD Debate, Whisky Galore!, opens a new window and at her own Masterclass , opens a new windowevent. She also brings a very impressive hairdo.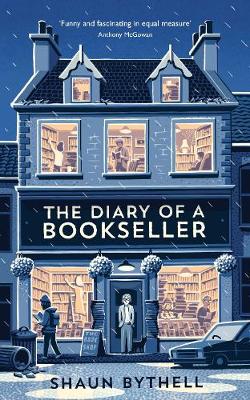 His Diary of a Bookseller , opens a new windowhas been, for me, a slightly surprising hit here at Christchurch City Libraries. Who knew there was so much interest in flogging dusty tomes? I've just started reading it and I'm already seeing library parallels, lots of eccentric people buy and borrow books. Hurrah. Shaun is also appearing at Whisky Galore! At a session called For Book Collectors Old and New, opens a new window, and in conversation with Brian Phillips at The Diary of a Bookseller, opens a new window. Shaun is from Wigtown and also has epic hair.
I don't normally have much truck with poetry (yes, I am a philistine) but Robin Robertson's session Mortification , opens a new windowsounds like my bag. Here a mixed cast of Kiwi and Scots authors will share their true tales of hideous embarrassment. It promises strong language and requires a stiff drink. He'll also appear at Starry, Starry Night, opens a new window, Whisky Galore! , opens a new windowand The Long Take, opens a new window. His hair game is average but as he just got longlisted for The Man Booker Prize, opens a new window I'm sure he has bigger aspirations and he still has more wig than Irvine Welsh!, opens a new window
Apart from all the Scottish loveliness, I'm also looking forward to:
See you there!