This page features extracts from a recorded interview with Norm Dewes speaking about Te Rūnanga o Ngā Maata Waka.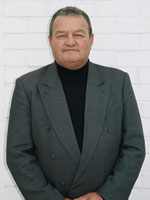 Norm Dewes (Ngāti Kahungunu) is 'the boss' of Ngā Maata Waka. Dewes came to Christchurch in the late 1950s under the Māori Trades Training Scheme and lived at Rehua hostel. He worked as a union secretary for 27 years before becoming involved in the establishment of the Māori Authority in Christchurch that came to be known as Te Rūnanga O Ngā Maata Waka.
Te Rūnanga O Ngā Maata Waka
I ētahi wā
Me mau kē
Ki tō toihuarewa
Kia maiangi ake
I ngā pororaru o te wā
Ka raparapa kē te uira
Tohu ara hōu
Translation: There are times when we must grasp the opportunity, take the risk and create our own history.
The formation of Te Rūnanga O Ngā Maata Waka
Te Rūnanga o Ngā Maata Waka has been steadily creating its own history in Ōtautahi for the past quarter of a century. Although not registered as an Incorporated Society until 1989, the organisation was formed in the 1970s when Kaumātua including the late Hohua Tutengaehe identified the need for a Māori authority in Ōtautahi that could cater for the needs of iwi from outside the district.
The definition of Ngā Maata Waka and the philosophy of the organization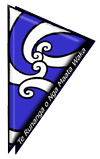 Norm Dewes was approached by Tutengaehe and asked to head an organisation whose focus would be Māori health and education. Te Rūnanga o Ngā Maata Waka was established. From the outset Māori youth were identified as the target group for the organisation however a strong emphasis was placed on non-exclusivity. At the time of its incorporation, 'Ngā Maata Waka' was defined as 'the confederation of all tribes, all nations, all people'. This philosophy is represented in the Maata Waka logo that represents the four winds on a sail the unification of all peoples from everywhere.
Te Rūnanga o Ngā Maata Waka is people driven and delivers health, education and a host of social and community services. It aims to take mainstream values and fit them to Māori values; to assist the Māori population to attain the highest possible levels of education and to unify all Tangata Whenua.
Ngā Maata Waka's target group & the community's responsibility to help them
The organisation's focus on helping those who are socially or economically disadvantaged extends to their own internal employment practices - the majority of the staff at Te Rūnanga o Ngā Maata Waka came into the organisation as unemployed or had very low qualifications and education. Since its inception Te Rūnanga o Ngā Maata Waka has demonstrated its commitment to Christchurch people through the range of projects and initiatives in which it has been involved.
Education Provider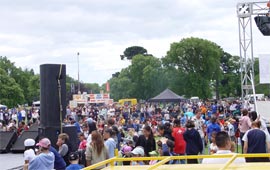 Initially an education training provider, Te Rūnanga o Ngā Maata Waka started out running courses in music, audio sound engineering, life skills and driver education. These subjects were specifically selected on account of their proven success rate among Māori. The audio engineering school continues today and the complementary Manaaki Studios has recorded a number of prominent Māori artists. 'Mana in the Park' run in conjunction with Maata Waka and Manaaki Studios, has become an important date on the rangatahi calendar. This live music and entertainment event is perhaps the most widely known activity with which Nga Maata Waka has been associated in recent years.
The He Ara Tika programme
A bilingual early childhood centre and a mentoring programme to encourage youth to stay in school (He Ara Tika) are examples of the numerous education initiatives run by the organisation. Recent developments in the educational arm of Maata Waka have seen the establishment of a two year diploma course in social services delivery.
Health Provider
The health needs of the Māori population were recognised from the outset as a focus for the work of Te Rūnanga o Ngā Maata Waka. Consultation with the community identified a desperate need for affordable medical consultations. Maata Waka continues to support the provision of low cost medical care for those in need.
Urban Māori Authority
Te Rūnanga O Ngā Maata Waka in its capacity as an urban Maori authority
Central to the philosophy of Te Rūnanga o Ngā Maata Waka is a belief that everyone be recognised as a beneficiary of Te Tiriti o Waitangi; the intent of the treaty should apply to all. Te Rūnanga o Ngā Maata Waka became an Urban Māori Authority when debate over Māori fisheries allocation necessitated the need for an urban Māori representative in Te Wai Pounamu. Together with other urban authorities in New Zealand, Te Rūnanga o Ngā Maata Waka sought legal resolutions that eventually took them to the Privy Council to try and secure a meaning for the term 'iwi'. Despite their efforts, urban authorities are still not acknowledged as having any real status under the law. Maata Waka continues to advocate for Urban Māori recognition under Te Tiriti o Waitangi.
Ngā Maata Waka into the Future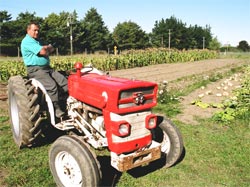 Today, services provided by the Te Rūnanga o Ngā Maata Waka include education, health, counselling, tangihanga, driver education, advocacy, early childhood education, recreation, sport, justice, courts, legal support, Māori legal services and initiatives in employment related matters. Other projects include a garden at Tuahiwi (that provides vegetables for locals, community groups, kaumatua and anyone in need) and the planned formation of an independent research board to carry out social and community research.
Norm Dewes speaks about taking over management of Ngā Hau e Wha & views on Te Tiriti o Waitangi
The reputation of Maata Waka as a social service, education and health provider is demonstrated in its ongoing patronage by crown agencies and local authorities who continue to entrust it with numerous contracts. It also has representation on a number of boards, sporting associations and funding bodies in Ōtautahi.
In 2005 Ngā Maata Waka made the important and exciting decision to take on management of Ngā Hau e Wha National Marae. The head office of Ngā Maata Waka is now located at Ngā Hau e Wha on Pages Road, Christchurch.
Sources
Dewes, Norm. Interview by Helen Brown. Ngā Maata Waka head office, Madras Street, Christchurch, DAT recording, 14 July 2005.