Christchurch City Libraries lists literary prize winners and links to catalogue searches, but we may not hold copies of all titles mentioned. See more kids literary prize winners.
The Tessa Duder Award was inaugurated in 2010 and "recognises Tessa Duder's outstanding contribution to children's literature, both in terms of publishing output and her tireless work in the area of children's literacy". The award is given biennially, when merited, to the author of a work of fiction for young adults aged 13 and above. The writer must not have had a book for children or young adults previously published. Winners receive a prize of $1500 and an offer of publication by HarperCollins Publishers. Closing date for submission of manuscripts is 31 October each year and the award is presented in March. For more information on the award, visit the Storylines Children's Literature Charitable Trust website.
Find out more on our Storylines Awards page.

Recipients of the award are:
2022
Leonie Agnew, manuscript for The Impossible Story of Hannah Kemp
2021
No award
2020
Cristina Sanders, manuscript published as Displaced
2019
No award
2018
Tina Shaw, manuscript published as Ursa
2017
No award
2016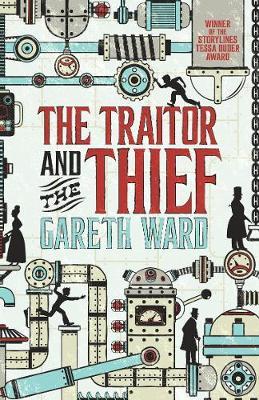 Gareth Ward, manuscript entitled The Sin Chronicles: New Blood published as The Traitor and the Thief
2015
No award
2013
No award
2012
A necklace of souls Rachel Stedman
2011
Reach Hugh Brown