I popped along to the All Blacks parade yesterday.
It was great to see the team and the lovely gold trophy up fairly close - and to see so many people come out to cheer a champion team! I did some enthusiastic waving and Dan Carter waved back in my general direction! My photos aren't great but they give an impression of the event.
For more images of the parade and event in Hagley Park, as well as reporting from round the world the on the Rugby World Cup, why not take a look a papers from around the world, including the Press from the last few weeks in PressDisplay.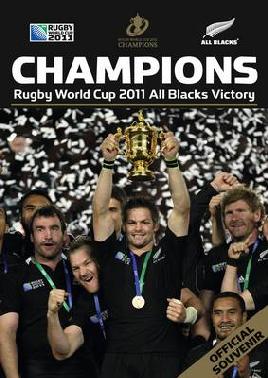 If the back to back World Cup wins has inspired you to find out more, we have heaps of books about the All Blacks. Some of the older titles may well only be available reference only at Central Library Manchester's Aotearoa New Zealand Centre.
Check out our page on rugby, including our one on its history in Christchurch.