How do you make the past come alive? How do you make the future real? Two reading sessions at the Auckland Writers Festival brought authors together to see how they answered these questions.
History shapes our behaviour, our culture, our landscape and stories. Four authors took the stage to showcase work that uses recent history as a backdrop for their novels and poetry.
Airini Beautrais, from New Zealand, was up first with a collection of poems from her unique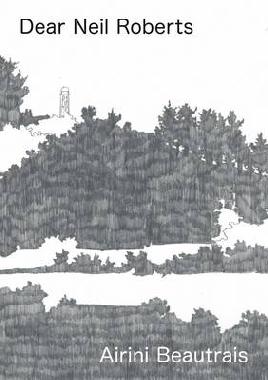 perspective on life. She is interested in what parts of history we (as a culture, as individuals) remember, and why we remember events the way that we do, and the difference in remembering events that support the state and those that go against it. She wrote about Neil Roberts, a 'punk rock anarchist' and suicide bomber who detonated a bomb at the Wanganui Police Computer Centre in 1982. She was deeply discomforted by this story which led her to keep examining it through her poetry book Dear Neil Roberts.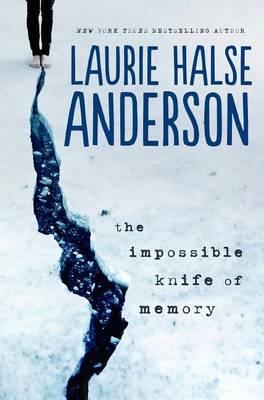 Laurie Halse Anderson, highly acclaimed young adult author from the United States, read from her latest book The Impossible Knife of Memory. Laurie had been speaking at the schools programme earlier in the week and praised the high quality and thoughtful questions that she'd received from New Zealand teenagers.
"We stumbled through those years badly," she said, speaking about her father's post traumatic stress and alcoholism after he returned from World War II, specifically the horrors of Dachau. She drew on these experiences when she found out that there were over 22 million living veterans in the United States, and The Impossible Knife of Memory explores what effects war and trauma can have on a family. She also drew inspiration from the Odyssey, saying that "the story of veterans coming home has been part of our culture as long as we have been making love or war."
She read three sections, two from the point of view of a veteran and one from his teenage daughter, Hayley. "There is a bit of a love story for Hayley," she explained, before reading. "Hope is the only thing that balances life out for anybody."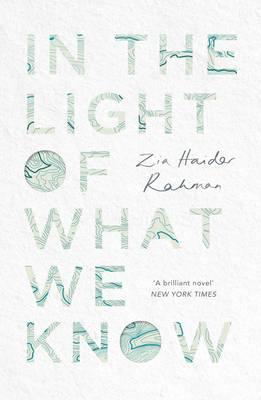 Next up was Zia Haider Rahman, from Bangladesh, reading from his debut book In the Light of What We Know which is a fantastic title. He began by reading quotes from the beginning that set the tone for a story of exile and loss, then carried on with readings from his complex, glorious novel. It's a story that sets out of explore the past decade, including the war in Afghanistan, and pulls together stories from all over the world: Kabul, London, New York, Islamabad, Oxford, Princeton, and Sylhet, covering such a broad range of subjects from love, philosophy, identity, finance, mathematics, cognitive science, to literature, and war.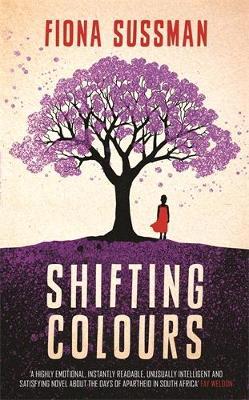 Finally we had Fiona Sussman from South Africa, reading from her debut novel Shifting Colours, opens a new window. Fiona trained as a doctor, and helped set up the Auckland Charity Hospital. Shifting Colours is set in South Africa during apartheid and late twentieth century Britain, and the section she read sets up the scene for a heart-rending decision that a mother has to make about the life of her daughter.
Later on in the festival, we took a sharp step forward in time as another four great writers stepped up to talk about their visions of the future. They're not easy futures, many of them are disquieting, but all show fantastic imagination.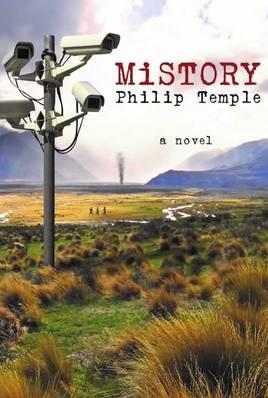 Philip Temple, another Kiwi author, got things started. Phillip has won a range of awards and writes extensively over fiction and non fiction. He read from his new book MiStory, his tenth novel. Set in Dunedin in the near future, it's bleak, and it presses how important it is that we do something to save ourselves now. The book tackles climate change, dire economic circumstances, pandemics, government surveillance and more. It sounds like a great story, told in diary form, of an ordinary Kiwi bloke trying to make sense of his damaged world.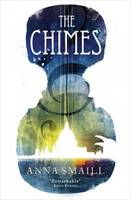 Anna Smaill published her first novel The Chimes to great acclaim and excellent reviews. Set in future London, in a time where people have lost language and memory, this novel tells the story of the main character Simon piecing his life together.
Anna had studied music and is a skilled violinist, and her familiarity with music came through in the lyrical way her story is put together. It's also one of the most gorgeous covers I've seen this festival!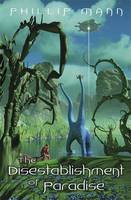 Next we took a journey through time and into space, with sci-fi star Phillip Mann as he read from his first book since 1996, The Disestablishment of Paradise (with the charming subtitle 'A novel in five parts plus documents'.) It's described as an ecological sci-fi thriller, set on Paradise, which is a "very nice planet... but visitors are very disturbed by it."
"Paradise," Phillip said, as he set the scene for his reading "is going rogue."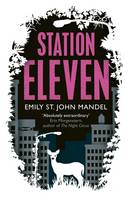 And finally one of my favourite new discoveries from this festival, Emily St John Mandel read from Station Eleven, her literary, post-apocalyptic, Shakespeare-studded, not-quite-horror. Not-quite-anything, really, as the novel refuses to fall neatly into any one genre. Twenty years after a strain of the flu wipes out most of the human population, we join a band of travelling Shakespearian actors and musicians as they tour from one pocket of humanity to the next.
Read: