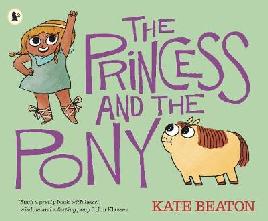 As a librarian with a passion for children's literature I read nothing but books for kids and teens all year long. I visit schools around the city to promote great new reads for kids so I always have to keep up-to-date with the new and exciting books we get in at the library.
I have read a lot of great books for kids and teens this year, from picture books to novels and nonfiction. As always, I borrow more than I can read, but there are so many books that I want to read. Picture books, at least, are easy to read and you can read them again and again.
Each year we put together our Holiday Reading Guide, which includes the best books of the year selected by librarians across all our libraries. Our 2015 Holiday Reading Guide is out now. It includes:
If you're looking for some great books to read over the summer, make sure you check out the 2015 Holiday Reading Guide.
Here are some of my favourite books of 2015 from the Holiday Reading Guide:
Picture Books
Piranhas Don't Eat Bananas by Aaron Blabey - Aaron Blabey is my top author/illustrator of the year. He has published 6 books in 2015 and they're all brilliant. Piranhas Don't Eat Bananas is the story of Brian, a Piranha who should like meat but much prefers fruit and veges. His friends aren't happy and try to put him on the right track. He tries to persuade them that 'fruit is the best' but they would rather eat feet, knees and bums. This is a hilarious read that has kids and adults cracking up.
The Princess and the Pony by Kate Beaton -  Princess Pinecone wants to be a warrior and she needs a big, strong, fast horse to help her. Her parents don't get her wishes quite right and she ends up with a short, fat little pony that farts a lot. This little pony might not be what she asked for but together they become a great team, and help the meanest warriors show their cuddly sides.
Younger Fiction
The Shark-Headed Bear-Thing by Barry Hutchison - Ben just wants to have an adventure and be a hero. When a girl called Paradise turns up in his village seeking a hero to save her village from a rampaging monster, Ben knows he's the hero for the job. A very funny adventure story, featuring the greatest game ever invented - Burp or Death!
Mango and Bambang: The Not-a-Pig by Polly Faber and Clare Vulliamy -  A charming collection of four beautifully illustrated stories about the unlikely friendship between Mango, a little girl, and Bambang, a Malaysian tapir. Mango Allsorts is good at all sorts of things, not just karate and chess. Bambang is most definitely not-a-pig and is now lost in a very busy city. When the two unexpectedly meet, a friendship begins, filled with adventures, and of course, plenty of banana pancakes.
Older Fiction
Olive of Groves by Katrina Nannestad - an enchanting, entertaining and incredibly funny book, packed with imagination. Olive is sent to Mrs Groves Boarding School for Naughty Boys, Talking Animals and Circus Performers, where the headmistress is bonkers, the school bully is a pig, boys blow up broccoli with dynamite, and she meets plenty of colourful characters. This is my book of the year.
The Marvels by Brian Selznick - The latest amazing book from the very talented Brian Selznick, told partly through illustration and partly through text. The first 400 or so pages of the story are told just through illustration and introduce us to the Marvels. The second part of the book tells the story of Joseph and his search for the truth of his family and his connection to the Marvels. A true masterpiece.
Young Adult Fiction
The Rest of Us Just Live Here by Patrick Ness - This beautiful, funny, moving novel looks at those who aren't the 'chosen ones.'  Mikey and his friends are the chosen ones. They just want to go to prom and graduate without their school being blown up again. They are navigating everyday life in their town, while the Indie kids are battling the Court of the Immortals.
Because You'll Never Meet Me by Leah Thomas - Ollie and Moritz are best friends, but they can never meet. Ollie has a life-threatening allergy to electricity, and Moritz's weak heart requires a pacemaker. If they ever did meet, they could both die. Living as recluses from society, the boys develop a fierce bond through letters that become a lifeline during dark times. The story is original and intriguing and the characters are two of the most interesting teenage guys you'll ever meet.