19 September 1893 - women in New Zealand got the vote.

On 19 September 1993 this Christchurch landmark - the Kate Sheppard National Memorial - was unveiled. Kia ora to all the women who fought so hard for us to get the vote. Here are the women celebrated on the Memorial: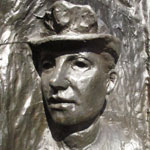 Helen Nicol who pioneered the women's franchise campaign in Dunedin.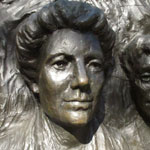 Kate Sheppard of Christchurch, the leader of the suffrage campaign.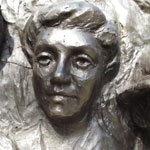 Ada Wells of Christchurch who campaigned vigorously for equal educational opportunities for girls and women.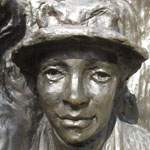 Harriet Morison of Dunedin, vice president of the Tailoresses' Union and a powerful advocate for working women.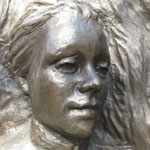 Meri Te Tai Mangakahia of Taitokerau who requested the vote for women from the Kotahitanga Māori Parliament.

Amey Daldy, a foundation member of the Auckland WCTU and president of the Auckland Franchise League.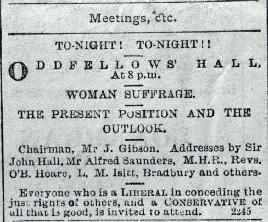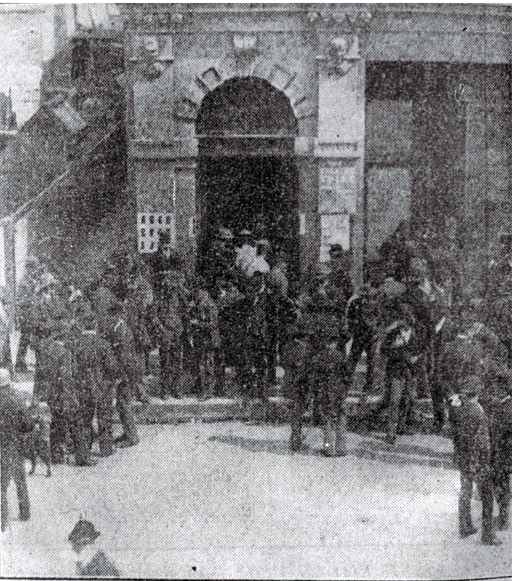 Another group of leaders are Christchurch's own Women in the Council Chamberopens a new window and we have brief political audio biographies on Ada Wells, Elizabeth McCombs, the famed Mabel Howard as well as more recent councillors.
Our collection of Unsung heroinesopens a new window highlights local identities. These women were characters in all senses of the word. Bella Button - famed for her horseriding prowess - trained cats to jump like horses. Lizzie Coker, of Coker's Hotel fame, was remembered as a 'fantastic creature in elaborate wigs and huge fur coats'.
Other things to explore:
Our suffrage related stuff
More on votes for women
What did our local newspaper The Press report about women getting the right to vote on 19 September 1893?
Now that Papers Past has The Press digitised for our pleasure we can find out!
It will be an evil day for New Zealand if the female agitators are alone to vote. Why, when I see some of these voluable persons, whom I have the pleasure of knowing, I involuntarily bolt into the nearest shop for safety. What will happen to the State if these join their votes with the hysterical male women who desire to control this demented colony, I tremble to depict.

Letter to the editor, Volume L, Issue 8591, 19 September 1893
Women's Franchise: 20 September 1893. Volume L, Issue 8592
It was passed by a House, the majority of whose members are in their hearts opposed to the change. It has been forced upon the colony, the majority of the electors in which are opposed to the revolution. It has, finally, been forced upon the women of New Zealand, although the majority of them do not want the franchise, and have made no claims to obtain the privilege.
A telegram from Premier Richard Seddon to Kate Sheppard and the Executive of the W.C.T.U.:
Electoral Bill assented to by his Excellency the Governor at quarter to twelve. "I trust now that all doubts as to the sincerity of the Government in this very important matter has been effectually resolved".