Library Names: the Stories of the Bilingual Names for Christchurch City Libraries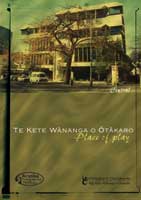 Ōtākaro, meaning "the place of a game", is so named after the children who were left to play in safety under the supervision of elders on the river's banks as the food gathering work was being done by parents in the more dangerous swamplands and bogs. This area today is situated in the commonly known part of the Avon River as 'The Bricks.'
Ōtākaro - the Māori name for the Avon River meanders its way from a spring source in Avonhead through the city and out to sea via the Ōtākaro - Ōpāwaho (Avon - Heathcote) estuary. It was then, as it is now, highly regarded as a mahika kai by the Waitaha, Ngāti Māmoe and Ngāi Tahu iwi alike. The great Waitaha pā of Pūari once was nestled on its banks, which stretched approximately from the banks of Ōtākaro (Avon River) at Victoria Square out to Bealey Avenue in the years between 1000 and 1500.
In later years, Tautahi (the chief after whom our city takes its name) made kai-gathering forays down the Ōtākaro after coming over from Koukourarata at Horomaka (Banks Peninsula). His experienced food gatherers would take advantage of the abundant bounty offered up by its waters. Pākihi (flounder) were speared, eels (tuna) were trapped, ducks, whitebait (inaka) and native trout were also caught either by hand or in traps and nets. Fish and birds were preserved for use over the winter months when fresh kai was in short supply.
Few Māori would have lived in the Ōtākaro area itself. Those that did were known to Māori living outside the region as O Roto Repo (swamp dwellers). Most people were seasonal visitors to Ōtākaro.
The Canterbury Museum holds some important Māori taonga (treasured possessions) that have been recovered from Ōtākaro, including a canoe paddle made of manuka.
Listen to the Māori name [71KB MP3]
Related pages
Te Kete Wānanga o Ōtākaro - Central Library