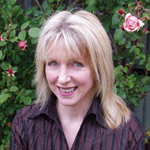 Name: Adele Broadbent
Date of birth: 17 April 1968
Place of birth: Napier
Now living in: Napier
What is your favourite food?
I love anything caramel!
Do you have a nickname and, if so, what is it?
I have had several nicknames — some good — some bad — but thankfully, none that have stuck.
What was your most embarrassing moment?
I have lots and lots of those, but my most embarrassing 'stage' was turning from a tomboy into a girl. My family nearly died of shock when I started wearing skirts by choice.
How do you relax?
I enjoy watching movies when I get the time. Thrillers are my favourite! My garden is always wanting some attention and it pays me back with bird song, flowers and veggies and solutions to story problems. And there is nothing like curling up in a warm sunny spot in the winter with a great book!
Who inspired you when you were little?
My parents gave me my love of books and reading and I had some really cool teachers at Intermediate.
I was always the smallest in my class, but probably talked the most! I was always writing lines at primary school and I wasn't super-popular or fashionable, but had good friends that I still have today. Even with writing lines, I always enjoyed school! (Except Maths).
What was your favourite/most hated subject at school?
My favourite subjects were English and Art and I was hopeless at Maths and Science.
What was the book you most loved as a child?
The Lion, the Witch and the Wardrobe was my all time favourite, with The Magic Faraway Tree a close second.
Which person from the past would you most like to meet?
Michael Jackson, because he was so passionate about his music, being a good person and saving the planet. I would love to have a time machine to go back and talk to my grandparents who have all passed away, and even further back to their parents and grandparents.
Who is your favourite author/children's author?
Stephen King was my favourite adult author before I began writing for kids. Now there are so many awesome kids' books out there, I don't get time to read much adult fiction. John Boyne is a particular favourite at the moment. Ken Catran for his spooky stuff, J. K. Rowling of course, Margaret Mahy, opens a new window, Gary Paulsen for his Hatchet … it's too hard to pick just one!
Why did you want to be a writer?
I've read books for forever and gobbled up stories for years. I wrote scary stuff when I was a teenager — just for myself, and didn't think about being a children's writer until ten years ago. I haven't been able to stop since.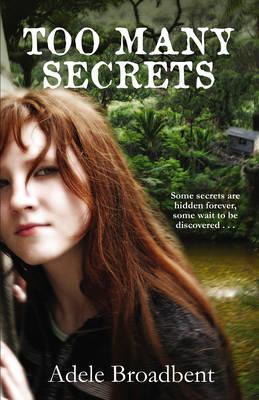 Do you have a special place where you write your books?
I write wherever and whenever I can. In the car, while I'm waiting for my sons outside their schools or sports, at picnics, in my lunch breaks, or early in the morning. The kitchen table was where I began, but I have a small office now.
What's the best thing and worst thing about being a writer?
The best parts for me are:
planning a new story, and getting to know the characters as if they are real people; and
meeting readers and knowing someone has enjoyed my stories.
The worst part is getting stuck with a story idea — but when the solution comes to me, it's awesome!
If you weren't a writer, what would you like to be?
I wanted to be an archaeologist or a vet when I was young. What's cool about being a writer is you can be anything in a story. Researching people and characters is a good chunk of the fun of writing for me — meeting new people, learning new stuff and 'becoming' the main character.
What advice would you give to aspiring writers?
Read, read, read. Learn all you can from your teachers — I wish I'd listened more to my English teachers. There are lots of books about writing/illustrating in your local libraries, and some are just as good as the expensive courses available. Practise your writing/illustrating, just as you would practise netball, soccer or skateboarding and if you want to be an author — never give up!
Read some books by Adele Broadbent
More information about Adele Broadbent
Read posts featuring Adele Broadbent from the Christchurch Kids Blog.
This interview is from 2010.