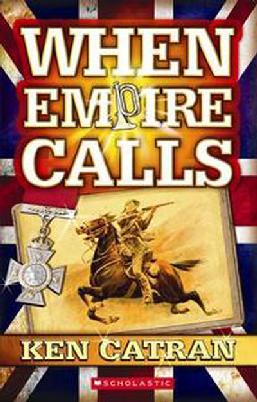 Name: Ken Catran
Date of birth: 16 May 1944
Place of birth: A bed in Auckland Hospital
Now living in: Waimate, South Canterbury
What is your favourite food?
Sausages
Do you have a nickname and if so what is it?
No. And nobody had better think one up.
What was your most embarrassing moment?
Borrowing a particularly irreplaceable document for research and losing it. Even though a copy had been made.
How do you relax?
Going for walks. Reading something interesting, fact-based and historical that is totally unlike the project or subject I'm working on.
Who inspired you when you were little?
Nobody. I read a lot and inspired myself.
What were you like at school?
Not good at school because I could see no point in working at subjects that didn't interest me. Also my particular talents (scriptwriting, author) weren't taught at schools.
What was your favourite/most hated subject at school?
Favourite were English, History and Art. Most hated, Mathematics in any shape or form.
What was the book you most loved as a child?
9-11 yrs old; The Gauntlet, by Ronald Welch. Older; Warrior Scarlet, by Rosemary Sutcliff.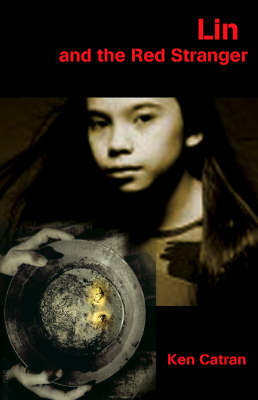 Which person from the past would you most like to meet?
Thoth-Amon, the architect of the Great Giza Pyramid.
Who is your favourite author/children's author?
Len Deighton/Henry Treece. Difficult one though, because there are many authors I like and read for various aspects of their work.
Why did you want to be a writer?
It was something that came naturally to me. I don't think there was ever a time when I didn't think my only interest was writing, even in the early days when I couldn't make a living from it. I was lucky however that this was back in the days (nineteen-sixties) of full employment. Have no idea what I would do now.
Do you have a special place where you write your books?
Best results are achieved sitting in a chair before a desk. I can write anywhere and frequently do, but normally in my study which is such an eclectic clutter of objects and books that there is always something to take my interest if I stop working on the book.
What's the best thing and worst thing about being a writer?
The best thing is producing a good book and knowing that it is there for readers, long after you are gone. That hopefully they will pick up the spark that I did from my childhood authors and carry it forward. Worst thing - not enough hours in the day.
If you weren't a writer, what would you like to be?
May sound silly, but a lawyer or politician. They have to be good with words and spend a lot of time inventing fiction. I do have some standards though which might get in the way of a successful career in either.
What advice would you give to aspiring writers?
Focus on the kind of writing you want to do. Read and write yourself. Read as much as you can and write on a regular basis, daily. And above all, no matter what anyone says, believe in yourself.
Read some books by Ken Catran
More information about Ken Catran
Read posts featuring Ken Catran from the Christchurch Kids Blog.
This interview is from 2002.