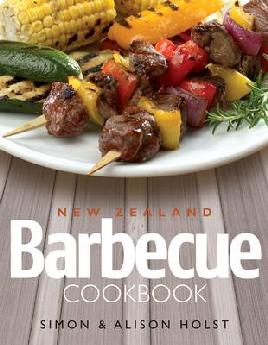 The sun is shining, the thermometer has reached a comfortable level and the garden is looking lovely – what better place to enjoy a nice meal?
Outdoor living is a big part of the New Zealand lifestyle and eating outside is one of the best things about our warmer months. All you need is a barbecue, some great ingredients and somebody who knows how to wield the tongs.
Sausages and hamburgers are BBQ favourites but there are endless possibilities when it comes to preparing a meal outside.
Recipes
If you don't have a barbecue at home, or you want to be a bit adventurous, you could go to one of Christchurch's many parks with a public barbecue. Invite some family or friends, take some meat and some coins and have a great time. Check out the Christchurch City Council website for a list of parks - you can search for ones with barbecues.
Safety first
While you cook your barbecue, remember you are playing with fire and should observe some basic safety rules:
Always place a barbecue on a firm, level base sheltered from gusts of wind and well away from anything flammable, such as garden sheds, garages, fences, shrubs etc.
Ensure that children are kept well away from barbecues – their fascination and curiosity can easily lead to a dreadful accident.
Check the hose and connections connecting the LPG bottle to the BBQ for gas leaks, following the manufacturer's instructions. Carry out regular safety checks, especially if the barbecue has not been used for a while.
Do not use the grill in a garage, breezeway, carport, porch, or under a surface that can catch fire.
Use caution when storing, connecting or disconnecting LPG containers. Never store or use flammable liquids, like gasoline, near the grill.
More outdoor eating resources