BECA Heritage Week is back again, 13-23 October, and this year the theme is Plains, Port Hills and Peninsula - Finding our way.
The big event on Sunday 15 October is the City of Cycles family fun day, at The Arts Centre which will offer music, entertainment, and films as well as food vendors, vintage markets and... valet parking for bicycles!
Other events during heritage week will include talks, tours, classes on researching family history, and much more.
Pick up a programme flyer at your local library or find Heritage Week events online.
Library Heritage Week events
The library has a range of activities to celebrate our local heritage:
Exhibition - The lost cave baches
This exhibition will show photographs and tell stories of the Lost Cave Baches, located between the east end of Taylors Mistake and Boulder Bay. A booklet will be available with photographs and stories. 
Matuku Takotako: Sumner Centre
13-23 October during library opening hours
In celebration of the opening of the Lyttelton Rail Tunnel 150 years ago, members of the public are invited to share their stories, memories and images of travelling on the Lyttelton to Christchurch passenger train. These memories will be collected and recorded in the Lyttelton Library by volunteers for the Lyttelton Museum. There will be an accompanying display of images and information about the Lyttelton Rail Tunnel at the Lyttelton Library.
Lyttelton Library
14 – 21 October during library opening hours
City of Cycles Family Fun Day
Look out for library staff and the following events at City of Cycles family fun day, at The Arts Centre on Sunday 15 October.
Heritage Display
Come and see a heritage display reflecting Christchurch's past in the Classics Building at The Arts Centre. Library staff will be on hand to answer your questions about our heritage images collection and our Christchurch Photo Hunt competition.
Storytime sessions
All aboard for a special storytimes adventure incorporating stories, songs and rhymes with a Cantabrian flavour (and plenty to please train fans too). Set inside a magical star tunnel, these sessions will run every half hour from 10am to 3pm in the Classics Building at The Arts Centre. Suitable for children aged 3-7 years. Bookings will be taken on the day.
Ride On: A pedal through Christchurch's cycling history
An exhibition for those who love freewheeling. Here you'll see a fascinating display illustrating Christchurch's colourful cycling history. It will include heritage bikes on display, as well as images and historical research pulled from Christchurch City Libraries collections.
Book talks - Port to Plains; Over and under the Port Hills, the Story of the Lyttelton Railway Tunnel
David Welch, author of the recently published book, "Port to Plains; Over and Under the Port Hills, the Story of the Lyttelton Railway Tunnel" shares stories about the railway tunnel, the Bridle Path and  the section of the original Sumner Road, from Ferrymead via Sumner to Lyttelton. Participants are invited to join in an open discussion about local history and various research methods.
Lyttelton Library
Monday 16 October 6.30–8pm
Matuku Takotako: Sumner Centre
Tuesday 17 October 3.30–4.30pm
Book Talk - Head of the Harbour by Jane Robertson 
A history of Governors Bay, Ōhinetahi, Allandale and Teddington, this immensely readable, impeccably researched and superbly illustrated book tells the stories of the families who settled at the head of the harbour, of the homes they built, of their relationship with the land and sea, their working and recreational lives. It traces the influence of well-known residents such as Thomas Potts, Hugh Heber Cholmondeley and Margaret Mahy. Author Jane Robertson has interviewed many residents and ex-residents, whose experiences and photographs enrich a book that is not just for those with connections to this special place, but for anyone interested in the history of Canterbury and of New Zealand.
South Library
Friday, 20 October 11am-12pm
eResource Tasters - Ancestry Library Edition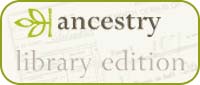 An introductory session on how to use Ancestry Library Edition, which is free within the library. Come and get some tips to help you discover your family's history.
You will gain an overview of the wide variety of vital records from New Zealand, Australia, United Kingdom, Europe and the United States from this eResource. Free, no booking required.
South Library
Thursday 19 October 11am-12pm
Christchurch Photo Hunt
Our annual heritage photo competition takes place in October. It's an opportunity to contribute to the photographic record of our city.
So dig out your photos of local people, places or events. Entries can be made online, or by dropping into your local library.
Previous years' photo hunt entries can be found on Kete Christchurch.