29 June 1951
First regular South Island trans-Tasman flights begin from Melbourne to Christchurch.
30 June 1849
Canterbury's first "industrial action" - Maori road workers in Evans Pass (constructing a road across the Port Hills) go on strike as a reaction to verbal abuse and dismissals.
30 June 1975
TV2 transmission starts.
1 July 1862
New Zealand's first telegraph in operation between Christchurch and Lyttelton.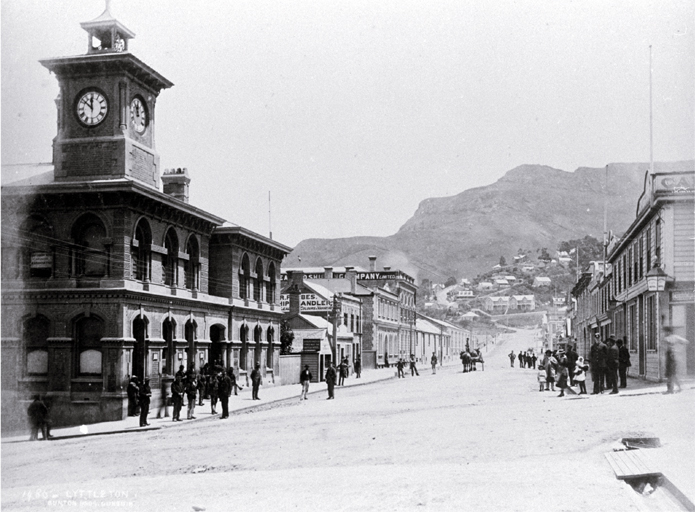 1 July 1865
Lyttelton Harbour breakwaters begun.
1 July 1935
Evening papers "Star" and "Sun" merge to become the "Star Sun", ending a 6 year newspaper war, the longest and most bitter in New Zealand's history. The "peace" agreement between the 3 companies concerned also saw the demise of the "Christchurch Times" (once the "Lyttelton Times"), the oldest daily paper in the country.
4 July 1977
Hundreds evacuated as serious flooding affects City.
More June and July events in the Christchurch chronology: a timeline of Christchurch events in chronological order from pre-European times to 1989.